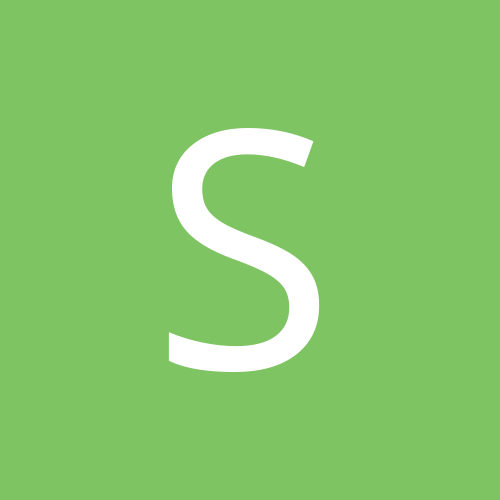 Content Count

7

Joined

Last visited
Community Reputation
10
Good
Recent Profile Visitors
The recent visitors block is disabled and is not being shown to other users.
Yes, Nihon also disappointed me so far especially Hanaoda despite his winning tournament. He lost several important games during the team tournaments. He is clearly unbeatable when he gets his right-hand grip from the beginning but when opponents adapt and prevent him from getting it he seems lost and often on the back foot. It remains however in my opinion the favorite team in every tournament thanks to Kusano and Kawabuchi who are clearly the two best college sumo wrestlers in the country. The X factor remains Hanaoda who must win these games in the future to win future tournaments. Lightweight Kawakami is less convincing than last year and can lose to average but much heavier wrestlers. Finally, the newcomer Narita, who was one of the best high schoolers last year, is not impressive at the beginning of the season but I'm sure he can get better As for NSSU, the loss of Nakamura, Ichizaki, Choijil and Hanada relegates them to a barely Top 8 team. Only the talented Mongolian Bucheroon can compete with the best but for the rest, it is very average. That said, it promises to be a great year because the level of the top 8 is much more homogeneous. Kindai can rely on its duo Yamazaki-Mita to compete with the best, plus the solid lightweight Kitano, the former Middle School Yokozuna Ibuki Niishima and several other talents with a level above the average. Toyodai can also form a very talented team, without a superstar but with no loss assured. Mikami could have his breakout season and their Mongolian giant whose name I don't know is also to be watched very closely. I'm telling you right now he's a future top wrestler, I can't wait to see what he's going to offer next knowing that he's only in his 2nd year and that he's already capable of getting wins against the best. Then, Takushoku is also interesting, Goshima seems to have passed a stage, Matsunaga is always capable of the best as well as the worst, and all the rest of the team, certainly less talented than some is in a mentality of death of hunger which never gives up anything. Finally, the team that rises from year to year and that will be very dangerous is Kanazawa Gakuin. Shun Ikeda remains the strong man of the team capable of competing with the best, Omori seems to be destined to become a superstar and several rookies have been added to the team and will directly impact the team. I don't remember their names but I think of two rookies who were top students at Kanazawa Gakuin High School last year and who are already very good. One of them was the finalist of the western rookie tournament and the other one was a semi-finalist. The one who was a finalist is really good, I was sure he would win the tournament. He's by the way the best newcomer this year even in front of Narita or Ibuki, according to me.

On April 29, the Uwajima tournament was held. The team tournament was won by Kinki University by beating Takushoku University 3-2. The individual tournament was won by Masaki Hanaoka, 3rd year of Nihon University who beat Shun Ikeda, 4th year of Kanazawa Gakuin University. Hanaoda beat Masaharu Goshima, 3rd year of Takushoku University in the semi-finals while Ikeda beat a 2nd year of Toyo University whose name I can't remember (he won the Eastern rookies tournament last year). Omori, 2nd year of Kanazawa Gakuin University; Mita 4th year of Kinki University; Mikami, 3rd year of Toyo University and Myanmar, 3rd year of Toyo University all lost in the quarter-finals. Team Tournament Final: Kindai Vs Takushoku Individual Tournament: Quarter Final to Final I will do the same thing soon with the USA tournament which took place on May 03 and was won by the very very big Kawabuchi from Nihon University who beat Omori in the final. Then, on May 05 was held the Kyushu tournament that I have not seen yet in full, if one of our forum specialists has information, I am interested. Finally, the Eastern Rookies tournament was held on May 14th and was won by Narita from Nihon University, formerly Top High Schooler at Tottori Johoku High School. There was also the All Japan weight class tournament on the same day which was held in a very strange way in which 8 wrestlers from each weight class (including women and high school students) took turns fighting each other, without direct elimination until one of them beat all the others. Not speaking or reading Japanese, I didn't really understand how these mini-tournaments worked. I let you judge by yourself. Anyway, Naoya Kusano faced and beat everyone in the open-weight category. He really seems to be on top with his teammate Kawabuchi who didn't participate or didn't qualify for this tournament. Here is the link of the 8-hour livestream including the Eastern rookies tournament + the All Japan Weight class tournament. Go directly to the last hour of the live stream to see the Open Weight mini-tournament: https://www.youtube.com/watch?v=eTv3S8DmNbg&t=2365s Please feel free to add more information because I don't have access to all Japanese sites and the translation is often shaky.

Thanks ! I have the exact same impression. Except for Sosorufu, none of the top competitors seems to me to have really elite skills. Even the top competitors like Narita or Takayama seem to have holes in their sumo. Of course, we can't predict the evolution of these youngsters but for the moment none of them seems particularly dominant and ready to climb the Ozumo rankings at express speed as others did before them.

Wow thank you for this huge work and for your incredible reactivity to my request. Mura Sarukawa is 3rd year from what I have read and seen. Could you please do the same for High School Sumo if you have the time and the same expertise? By the way, don't you think that the level this year in High School is clearly lower than the previous years?

Hello everyone, I have been reading the forum very regularly for a little over a year even though I almost never participate. I'm especially looking for news about Amasumo that I follow intensely. I got into it thanks to the abundance of information brought especially by Akinomaki, Katooshu and mikawa. I thank you deeply for bringing out the burning passion in me that we now share. I find the "banzuke" topics incredibly well done and helpful to follow Amasumo. I would like to be able to do it but unfortunately I am not a specialist enough for that. Do you think it would be possible to do it for this year? At least a University banzuke and High School Banzuke? I imagine it must take a considerable amount of time but if one of the Amasumo experts on the forum could do it that would be amazing. It really is an institution on this forum and you have no idea how helpful it has been for many of us. Thanks again for the time you devote to the forum and I hope you will continue to do so !

Does anyone know if College Yokozuna Keita Kawazoe or Toyo bulldozer Shinsuke Hoshiba would join ozumo ? Both are 4th year and top prospects. College Yokozuna Kawazoe would enter Makushita Tsukedashi and Hoshiba would enter Sandanme Tsukedashi for being semi-finalist at the All Japan College Championship 2021 right ?

Does anyone know if College Yokozuna Keita Kawazoe or Toyo bulldozer Shinsuke Hoshiba would join ozumo ? Both are 4th year and top prospects. College Yokozuna Kawazoe would enter Makushita Tsukedashi and Hoshiba would enter Sandanme Tsukedashi for being semi-finalist at the All Japan College Championship 2021 right ?