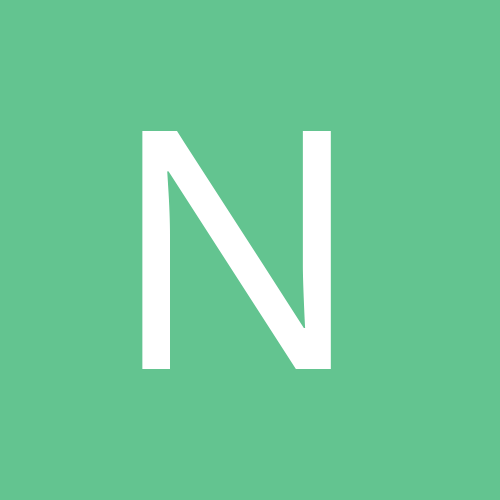 Content Count

122

Joined

Last visited
Everything posted by nagora
And the pendulum will swing, as it always has.

It's one of those things. I understand why women would want to do sumo or anything else they have an interest in. I don't understand why I would want to watch it. I feel the same about weight/sex-segregated sports generally. Worst of all is tennis where women are paid the same for less effort and, by and large, a lot less quality too.

Do you mean James May? From Top Gear/Grand Tour?

That'll give them something to talk about when you go into the scanner booth at security. I suppose you could slap it to show that you don't have any weapons.

Wow. That shadow-people thing is really tasteless in a Japanese setting. Although I have recently watched a documentary about Nagasaki, so maybe I'm just feeling a bit sensitive to to the imagery.

I personally felt that there was a Nuremberg feel to some of the Beijing opening which I found unpleasant. Also, of course, they faked some of it on the broadcast with CGI which is a bit crap.

Giving up fags is a no-brainer, surely? From what I've seen of ex-smokers, the improvement in lung capacity is very rapid and you need oxygen to burn fuel for energy, which you need for effective exercise and any bout longer than 30 seconds. Booze is harder to quantify, but it is a poison which your system has to neutralize or you die from quite small doses (of alcohol), so maybe that's not too surprising either. In terms of weight, it's interesting that the normal sumo build is very similar to Olympic weight-lifters, at least to my casual eye. The guys that lift the big weights don't look anything like bodybuilders or gymnasts.

The thing about tennis and golf grandslams is that the different venues have a very significant effect. That's not the same for Sumo and I'm not sure the concept travels very well because of it. Consecutive wins is the big number for Sumo, IMO.

To be fair to Naga, she was just reading a story from one of the newspapers that had caught her eye. She wasn't presenting the Sports News or pretending to be a sports reporter, just doing a review of odd stories in the morning's chip wrappers.

Hmmm. Not sure. I was going by what an owner of a game shop told me; I wasn't a player myself.

The thing about those is that the IOC is the most litigious body in the world. They insist on the copyright laws being re-written to give them draconian powers such as suing a game company for using this symbol in their card game Legend of the Five Rings: because, obviously(!), it's five interlocking rings. Since this was part of the design on the card backs, the company had to pulp their stock and re-issue the cards with a different back, which in turn meant that anyone playing the game had to either not buy any new expansions or junk their old cards and buy everything over again to avoid having different backs on different cards. The IOC regarded this as a positive outcome. Because they are bastards. So, it's hard to believe that those yukatas went unnoticed by the Japanese arm of the IOC and that Hakuho didn't have some reason to think they were appropriate/allowed. I guess that somewhere along the way the IOC and the NSK failed to come to some sort of kickback arrangement and the sport has simply been sidelined as a result. In any case, a Tokyo Olympics without Sumo but with Skateboarding is pretty bloody lame (I say this as a former and still occasional skateboarder).

I'd put it better. Considerably so.

I don't know. There'll be a vibe of "we promoted you knowing about your knees - prove us right" I think. Nobody promotes a yokozuna in the expectation that he's going to fall apart immediately.

Trivia: Old parachutes were slung in such a way that the pilot sat on them in the cockpit. Some commanders felt that they would lead to pilots jumping out when they could instead fight on, so they insisted that the parachutes be left behind and that the pilots therefore had to fly "by the seat of their pants" instead.

"Dad, I'm going to bet on Red Rum to win." "Don't waste your money, son. There's no chance." Grrr. I'll never get that 50p back!

Well, the title was only really introduced much later than sumo began. I think it averages out to one every 2-3 years since the 1890s http://sumodb.sumogames.de/Rikishi_stat.aspx?kaku=1

Well, you've got to say that if boxing hasn't banned it then Sumo certainly won't. And at the moment I think there's a lot of resistance to a ban in boxing, which is not short of severe concussions. But I expect NSK will point to that as their "well, they're doing it much more" card.

I think the mood music in sports generally is going that way, regardless of details about individual bouts or rikishi and a ban is only a matter of time.

I wonder if he kept the receipt for all those "Hakuho" Olympic Rings kimonos his team are wearing; you can't buy them in the shops. Yet.

He won't be going anywhere except the Olympics. After that, you may get your wish.

I wonder if he said "boop" when he touched Terunofuji's nose at the start. Good effort from Teruno, and from Shodai before that. Shodai fighting well is almost more annoying than him fighting poorly. You almost get the impression that he's aiming for 8-7.

Given the number of people around him wearing "Hakuho" and the Olympic rings, I'd say he definitely has something else he wants to do before retiring.

The link back to Tobi's fight shows the problem with allowing this sort of start - if both chose to start with their heels on the rope and just stand up and wait for the opponent, what happens? I see the same problem in shogi from time to time, where two players are not keen to engage and the nature of piece swapping in the game can lead to very long, very dull games, especially if the kings have passed each other. It's all well and good to say that attacking and defensive styles should be allowed, but I think the favour should always go to attacking and hiding in the front row of the crowd is a dubious practise IMO, even if you win in the end.

Deeply unconvincing sumo from Hakuho there.