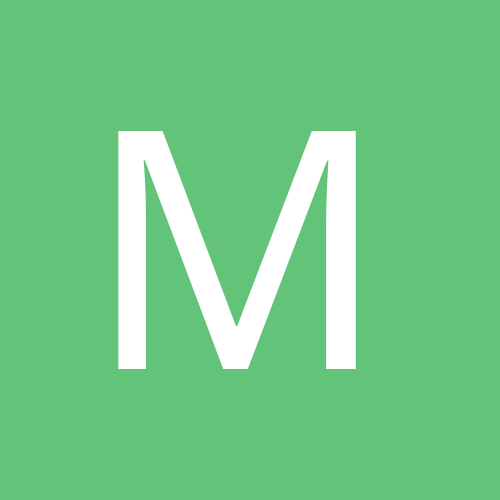 Content Count

44

Joined

Last visited
Everything posted by mt fuji
If you're on this forum, you probably know a little bit about how the banzuke is ordered and how rikishi move up and down depending on their previous performance. There are loose guidelines and plenty of history we can examine to estimate how far up a 10-5 record will move you up the rankings. This tradition makes it easier for the committee to organize wrestlers from best to worst without having to start from scratch, and is ideally free from personal bias. But if you could start from scratch, where would you rank everyone in the top division? Plenty of variables, including fusensho, short term injuries, or flukes, can positively or negatively affect rankings resulting in over-promotion (Terutsuyoshi, Aoiyama, Kotoeko imo) or over-demotion (Chiyonokuni and Ikioi, Ichinojo if he misses the rest of Aki and comes back healthy...) Here's my Top 10: Hakuho, Kakuryu, Takakeisho, Mitakeumi, Takayasu, Goeido, Asanoyama, Endo, Tochinoshin, Abi Whether you feel like reordering the whole makuuchi banzuke, or have opinions about a few rikishi, I'm curious to see your thoughts.

I like Kotoeko but I don't think he'll ever be consistently joi-jin. I'd put Daieisho and Ryuden up there first.

19 kensho for Hakuho seems ridiculous, maybe some of Takayasu's will be transferred to him?

I know it's halfway to Aki already but I made a video of all of the kimarite used in the Makuuchi division in Nagoya, comments/tips appreciated!

Didn't you see the look on Kakuryu and Takayasu's faces today? Kakuryu looked like he got away with one, Takayasu did a funny frown and shook his head.

Both Yokozuna and the only Ozeki to win won by hatakikomi today. None of them seemed particularly pleased about how they won their bouts. Doesn't seem like anyone at the top is comfortable right now.

I'm a Takayasu fan, but I'll believe it when I see it...

Time to find some new favorites!

Why do people assume that rikishi will retire when they're wrestling through injuries that aren't career ending? Tochinoshin and Tamawashi both have a Yusho and multiple kinboshi in their mochi-kyuukin, and earn > $30k USD just by showing up to the basho; that doesn't even account for any kensho (assuming they eventually win a couple...). As long as they're sekitori, they would be walking away from a good amount of money by retiring.

Konosuke is the best gyoji, he doesn't put up with any BS from anyone.

Does anyone know where I can find juryo recaps? I could find them last basho, but I haven't found any for this one.

I love Ryuden, most rising stars are oshi wrestlers and he and Asanoyama are very strong on the belt. Read into his back story and injury history and you might be more of a fan.

You might be better off making a list of rikishi that aren't injured... Just off the top of my head, Hakuho (arm), Tochinoshin (leg, shoulder), Kakuryu (leg, I think?), Asanoyama (concussion), Ichinojo (back), and Enho (shoulder) have all had injuries reported in the media recently.

How does that work? When Kotoshogiku retires and decides he wants it, does Tenkaiho lose his position? I haven't been watching nearly as long as you have so I figured I would miss a few. I was looking for an thread discussing rikishi who used to be in makuuchi but dropped down the banzuke, but I can't find it anymore! Also, I think somewhere in this thread, it says the cut-off is 28 basho. There are also a few other rikishi (Daieisho, Chiyonokuni, maybe a few more?) who are in the top division (or have been there recently) that will probably meet eligibility requirements pretty soon. I found that after looking through this thread, it's really interesting and useful!

Just now learning about all of this kabu stuff and I have a few questions. Is it assumed that most elders stick around until they're forced to retire at 70 (or pass away earlier, I guess)? Which means the only open kabu for 2019 is Tateyama, and there won't be any more available until the four in 2021 (two on the same day!)? Do you have to acquire elder stock in the same ichimon you wrestled in? Not every rikishi wants to be an elder, but for now the rikishi that could be elders but don't have a kabu are: Hakuho (ichidai-toriyoshi); Kotoshogiku, Goeido, Takayasu, Takakeisho (all eligible for 3 year JSA membership); Toyonoshima, Myogiryu, Kotoyuki, Takarafuji, Shodai, Mitakeumi (all Sekiwake); Shohozan, Chiyotairyu, Jokoryu, Onosho, Hokutofuji, Abi, Ryuden (all Komusubi); Sadanoumi, Toyohibiki, (am I forgetting anyone?) I left off non-Japanese rikishi b/c I haven't heard of anyone besides Hakuho talking about becoming a Japanese citizen. But this seems like a lot of people that need kabu! Do some retired rikishi want elder stock but can't afford it? Or has it generally worked out that rikishi that hope to acquire elder stock end up with one? Also, what's up with Onishiki and the Yamashina kabu? Are they looking for a buyer? Thanks for the help!

Besides the usual favorites, I loved the energy from Myogiryu, Chiyotairyu, and Kotoeko today. Myogiryu made quick work of Shimanoumi, Chiyotairyu's one trick still works, and Kotoeko is looking balanced and slippery as ever. Glad to see Kaisei can hold on for a "longer" bout like that too, maybe he's back to his good form.

I was so scared for his good arm in that arm lock o_O

Anyone have any news about Goeido?

Hi SumoForum, If you're looking for a new game to play, I have been hosting my own version of Fantasy Sumo on Slack for a year now, and I'm always looking for new players. It's a little different than most sumo games because it's very similar to most Fantasy Football leagues, where teams draft from a pool of players, so that teams in the same league can't draft the same player. That means only one team per league can draft Hakuho! As a result of this draft process, I've learned a lot about most of the makuuchi wrestlers, and cheered for rikishi that I wouldn't have normally been interested in. It makes my basho a little more interesting. This Fantasy Sumo game has drafts on Saturday 7/6, the day before the basho, in order to avoid drafting any rikishi that declare themselves unfit to fight before the tournament starts. Before you join, read the rules and let me know if you have any questions. Then, follow this link to the Slack channel where I host all of the leagues. Once you join the channel, I'll add you to a league where we'll talk about draft times. If you want to learn more about my version of Fantasy Sumo, check out my Fantasy Sumo website. Thanks!

I like it, he can still earn kinboshi!

Is it weird that I really liked that they did this and I think they should do it every basho?

I spliced together some NattoSumo videos to make a video showing all of the kimarite used in Makuuchi during the basho. Tips/comments appreciated!

Hot take: they wanted to avoid a three way tie on day 15, so they gave the match to Asanoyama

Wow that first picture of Hokutofuji is like how sumo wrestlers were portrayed in old Japanese art

Everyone in here is talking about weird kimarite, but no one has mentioned yet that Terutsuyoshi won by okurigake! If SumoDB is correct, this is the first ever okurigake in Makuuchi!