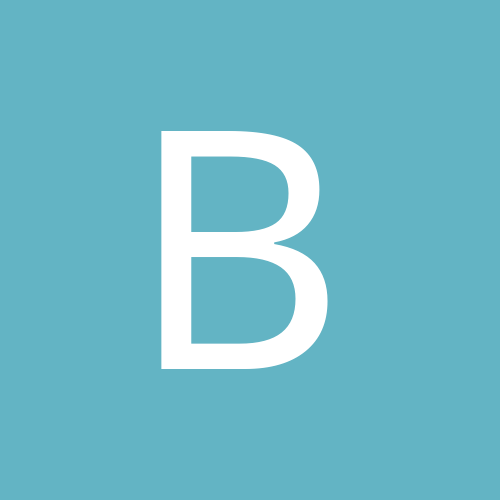 BroadMeadow
Inactive Members
Content Count

24

Joined

Last visited
Community Reputation
17
Good
About BroadMeadow
Rank

Jonidan


Birthday

September 28
Recent Profile Visitors
The recent visitors block is disabled and is not being shown to other users.
It was like a 7th grade playground fight today. Nobody really seemed to want to start and didn't know what to do once they did!

I got you! I am slow to make commitments, but I have the tab open and I will spend time between now and March getting familiar with everything. Hopefully I will join in the fun then. Keep hounding me though!

DAY 15 REPORT Banzuke- 5-12-1 (63-56-11 52.9%) Highlight matches- 3-1 (14-12-1 53.8%) As for the everyday reports, the daily results are given first and then the cumulative results are given in the parenthesis. The "ties" are matches where the rikishi had the same AW total or matches with a fusen. The "highlight matches" include two types of matches- matches between rikishi with the same W-L records, and matches in which the rikishi with the lower/worse W-L is favored to win by the AW measurement. For this basho, accumulated wins are figured by adding any wins of the defeated wrestler to the wins of the victorious wrestler. How did it work? I am working on my impressions. My hypothesis was that the metric would be helpful in picking "upsets" (with upsets based purely on W-L records). According to this site: https://www.thesportsgeek.com/sports-betting/math/ you have to win 52.4% of your bets to break even. Since the metric predicted winners at a 53.8% rate, I would have made money if I had actually wagered it. But this is for entertainment purposes only... I do not know whether to be concerned or happy that the highlight match win percentage basically matched the entire banzuke percentage. The banzuke record is basically just a scratch record- against the W-L of the wrestlers. So for this basho at least, the metric picked "upset" winners at the same winning rate as someone who was just picking against the W-L records. There are some things that could be added or changed to potentially improve the metric: making the wins truly cumulative. Right now if someone beats a 1-0 Hakuho he gets 1 accumulated win. But if someone beats a 10-1 Hakuho, he gets 10 accumulated wins. Both wrestlers defeated Hakuho, but one's victory was 10x more valuable than the other. I have already started work on the spreadsheet to include this in March. adding accumulated losses to metric. This is in the March spreadsheet too. figuring in the historic record between the 2 rikishi. It would seem to matter if one wrestler "has the number" of another wrestler. figuring in some sort of calculus for the difference in rank. A 9-3 Yokozuna should probably be favored over a 12-0 M16 no matter what the other numbers say. (I know, I know, a Yokozuna would never face an M16 on day 13 of the basho, but you get the point.) In short, if I was trying to make money off of this, I would have this time. But I would like to be a little more confident about the next time! I jumped into this without a whole lot of forethought so it is a work in progress. Nothing is ever going to be 100% accurate, but if I could get up to 60% I would feel really good about it.

DAY 14 REPORT Banzuke- 12-4-2 (58-44-10) Highlight- 0-2 (11-11-1) DAY 15 PREDICTIONS: Predicted winners in tied W-L matches- Shodai Tochiozan Predicted winners with worse W-L record than opponent: Myogiryu

Right. That is why I am saying it might be difficult to get the Ozeki promotion- a contributing factor at least. The powers that be might not want to put that kind of pressure on him (a once-in-a-century-type promotion). And they might not want to be accused of moving to fast just to advance the generation-change agenda. That said, Kise had the slowest advance to Yokozuna so maybe we are in for a violent regression to mean!

It is a battle of history and statistics. From an historical perspective, it would be VERY difficult to promote Takakeisho to Ozeki after only one basho at Sekiwake. In the 6-basho era, it would be unprecedented. You have to go back to 1918 for a 1-basho Sekiwake to be promoted to Ozeki! That said, Takakeisho's win pattern is clearly headed toward Yokozuna status. In this era, the average Yokozuna progress is 9 bashos at Maegashira; 3 at Komsubi; 6 at Sekiwake, and 13 at Ozeki. Takakeisho is at 9, 3, and 1. He might be on the career arc of Chiyonofuji (14-3-2-3) or Kitanoumi (8-2-2-3) and be skipping some of the bashos at Sekiwake and Ozeki. But only spending 1 basho at Sekiwake would basically be an acknowledgment that he could be a historically great wrestler.

DAY 13 REPORT Banzuke 9-9-1 (46-40-8) Highlight matches 2-3 (11-9-1) DAY 14 PREDICTIONS Predicted winners in tied W-L record matches: Kotoshogiku Predicted winners with worse W-L record than opponent: Kagayaki

First of all, thank you for doing the hard work of posting the bouts every day. You are a big reason I recently started following sumo. But what should I have been looking for to see that Hak had a poor basho when he started it 10-0? Was it that he seemed to escape in a few of the early matches? Or was it that he simply seemed to expend more effort than a yokozuna should against opponents with those ranks? I guess I thought I was seeing skill, control, and wiliness; but better eyes were seeing weakness.

DAY 12 REPORT Banzuke- 13-5 (37-31-7) Highlight matches- 5-1 (9-6-1) DAY 13 Predictions: Predicted winners in tied W-L record matches: Onosho Chiyotairyu Asanoyama Shohozan Predicted winners with worse W-L record than opponent: Chiyoshoma

DAY 3 (Basho 11) REPORT Banzuke : 7-10-2 (total: 24-26-7) Highlight matches- 3-3-1 (total: 4-5-1) DAY 4 PREDICTIONS: Predicted winners in tied W-L record matches- · Takayasu · Hokutofuji · Shodai · Ikioi · Asanoyama Predicted winners with worse W-L record than opponent: · Takarafuji

DAY 2 (basho day 10) REPORT Yesterday was a pretty bad one for the AW metric. An overall record of 8-9-2 and neither of the predicted upsets materialized. That makes the 2-day total: 17-16-5 and 1-2 DAY 3 PREDICTIONS Matches with even W-L records with predicted AW winner: Kotoeko over Sadanoumi Daieisho over Kotoyuki Yutakayama over Onosho Matches where lower W-L is predicted winner: Asanoyama over Yago Chiyotairyu over Kaisei Takayasu over Okinoumi By ranking, Takayasu over Okinoumi can't be considered upset per se, but Okinoumi does have the better W-L record this basho.

Thanks for all the input, I appreciate it. I think I need to spend some time with @itchyknee it looks like he is way ahead of me. But this sport (probably) has the longest historical statistical database of any now in existence, and I am so new to the game. DAY 1 REPORT Day 1 was a mixed bag. As some have commented and hinted at, this metric doesn't seem to advance much beyond simple W-L records. The over-all predictive record for AW on day nine's action was 9-7-3. The three are: the first match involving the juryo wrestler and two matches where rikishi had the same AW total. A 56% winning percentage is not bad. Before the matches, I highlighted one bout where the AW record contradicted the W-L record: Ichinojo v. Myogiryu. The AW indicated Myogiryu would win, even though his record was worse than Ichinojo's (3-5 v. 5-3). As predicted by the AW method I am using, Myogiryu won the match. So in selected matches, the AW metric is 1-0. DAY 2 PREDICTIONS Day 2 (day 10 of the basho) offers 2 matches in which the AW total is at odds with the W-L records of the rikishi: Ichinojo (5-4, 6AW) vs. Tochiozan (4-5, 12AW) Hokutofuji (5-4, 8AW) vs. Myogiryu (4-5, 14AW) So AW says take the two rikishi with 4-5 records. PROSPECT Again, I do not expect this metric to be particularly beneficial on a match-to-match, entire banzuke-wide level. On such a basis, sumo is wildly unpredictable. On day 9, Ryuden (2-6, 0AW) defeated Kaisei (7-1, 12AW). Show me the metric that predicted that, and also give me an invitation to visit you on your yacht in the Mediterranean. My expectation is that this might help pick out one or two matches per day where the records of the rikishi are not inductive of what to expect in the match. Beyond including the measurement of accumulated losses, I am wondering if AW should be static or dynamic. Should wins accumulate to a wrestler only on the day he wins, or should wins accumulate throughout the tournament. For example, Nishikigi is 4-5 but only has one AW because on day 3 he defeated Kakuryu who was 1-1 at the time. However, on day 1, Nishikigi defeated Goiedo who has now won 3 matches. Kakuryu won an additional match on day 4. So given the wins of wrestlers when he defeated them, Nishikigi only has 1AW, but given all the wins of the defeated wrestlers throughout the tournament, he has 5AW. Taking into consideration cumulative AW might be more helpful. But since sumo is a zero-sum game the line might have to be drawn there, otherwise we will just be predicting ties for very match!

Very funny. There is a limit on how many "reactions" you can have per day? Guess your smiley face will have to wait until tomorrow.

Its all fun and games and speculation...until there's money on it!

I agree. On a match-to-match basis it seems so completely unpredictable, but taken as a whole there must be patterns and trends. We know Hakuho is going to win 12-15 matches and Goiedo is going to be either 8-7 or 7-8. Now if we can only figure out how!