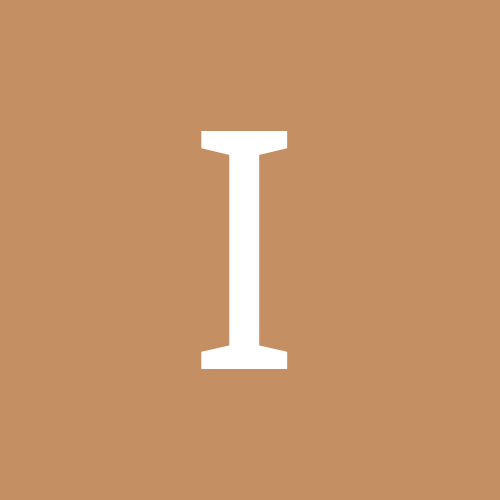 Ichimawashi
Regular Members
Content Count

171

Joined

Last visited
Community Reputation
328
Excellent
About Ichimawashi
Rank

Makushita


Birthday

01/12/1962
Recent Profile Visitors
The recent visitors block is disabled and is not being shown to other users.
Ichimawashi replied to Ichimawashi's topic in Off-topic

All National Football League plays Shall from now on get kimarites "He's out of bounds at the ten, Okuridashi by Glenn, First-and-goal now" the commenter says

Day 9 and zero kyujo so far among the starting sekitori. Has this happened recently?

Churanoumi at J3w has above him covid-affected guys at J3e, J2w, and J2e. If he makes KK and is normally booked for a rise of a level, but the level above him is filled with rikishi who must not be promoted because of covid, what's the process? Do we have data on this from the last banzuke? Similarly, if somebody goes 11-4 and is usually set to pass 12 or so guys on the way up, do they count the ones who are frozen or not when they decide how far up he goes? Same thing of course happens in reverse: if Sadanoumi from M17e goes 7-8, the J1w slot is open, but with a 6-9, we'd expect him to land in a J2 slot, and there isn't one unless we move the covid guys slightly. Is it even possible that banzuke luck could get one of the covid-frozen promoted by sheer chance?

Shonanzakura becomes a very new and improved version of Hattorizakura, rebounding from an unsurprising 0-3 start to win three in a row and threaten KK for the first time. There is a bitter dispute in the English press over who receives credit for calling the sudden streak of wins a Bonanzakura. Fans pick up on this new coinage and sing the familiar theme song from the old American TV classic through their masks as Shonanzakura climbs into the ring, and again as he gets down for the tachiai. KK is assured when Shonanzakura's opponent mattas repeatedly, at first with a wry smile, then with uncontrollable laughter. On the fifth attempt, he breaks up again and takes a knee as Shonanzakura touches him on the shoulder, and the gyoji points the gunbai.

Ichimawashi replied to Ichimawashi's topic in Off-topic

Kintamayama's fun ISP Is as tough as it ever could be Mita beat Taka-K. Aoiyama? O.K., Now two-thirds could soon be oh-and-three!

NHK hits upon a winner after Day 1 ends 55 minutes earlier than usual; they pick five matches from the not-so-recent past and replay them during several breaks in the action, starting an internet competition to predict the winners which includes taking votes from the domestic broadcasters (even those not on duty) and the full gang of English-language guys, even the colour guys we have not heard from for a year. Matches are presented with limited information as to the actual basho, year, and day, only the two rikishi are known. Competitors may submit an East or West vote online at any time up until the gyoji completes the announcement of the shikona, and if no vote is received, entrants get a random choice which is 25% East, 25% West, and 50% wrong (whichever wrong is). By Day 15 there are only seven matches left in Juryo and nine in Makuuchi and the video replay matches have been increased to ten. On the English side, Murray Johnson opens an early lead but is passed on Day 10 by John Gunning, and on Day 15 the surprise winner, going 30-0 over the final three days, is that Shapiro guy. An investigation reveals that he has a relative in the video room and the Video Yokozuna Deliberation Council makes John Gunning and Murray Johnson the first two English-language Video Yokozuna. This is bigger news than the basho win by Shodai, but the biggest story is the domestic Video Yokozuna, a female panel member on Abema who says little more than 'ooohh' and 'aaaahh' during the broadcasts and who wins by a large margin, to everyone's surprise, and is quickly cleared of any connection to the secretive NHK department where the replay videos are prepared, leading to much rejoicing.

Ichimawashi replied to Ichimawashi's topic in Off-topic

That walking ad down on the floor there Keeps coming back more-er and more-er Twelve or thirteen kanji Blue background, white 'e' Are they still plugging Internet Explorer?

Ichimawashi replied to Ichimawashi's topic in Off-topic

Hattorizakura's new name Might release our boy from anti-fame So, Hattori, goodbye... And new Shonan, well, hi! (The suffix 'zakura's the same)

Ichimawashi replied to Ichimawashi's topic in Off-topic

I dunno if this basho's worth holding It's not merely a case of embolding Though it's all just bad luck A bad outbreak would suck A catastrophe slowly unfolding

Miyagino now Hakuho eliminates his whole damn heya

Ichimawashi replied to Ichimawashi's topic in Off-topic

Hattoizakura's new plan: Matta matta, as long as he can See, big guys in the squat Get quite tired and hot Finally, henka, and down goes his man!

The COVID vaccine Is transported very cold Santa, can you help?

Ichimawashi replied to Ichimawashi's topic in Off-topic

It's good they recycle the names Otherwise we'd not get to the games Yobidashi's turned blue! And the gyoji has, too! You try singing 12-syllable names...

The first one sounded like an early version of BIAB where everything was MIDI and the latest one sounded like a more recent version where it is mostly audio tracks stitched together to make the accompanying track. Anyhow, very well done!

I listened to the first and watched the second and I suspect we are fans of the same software.