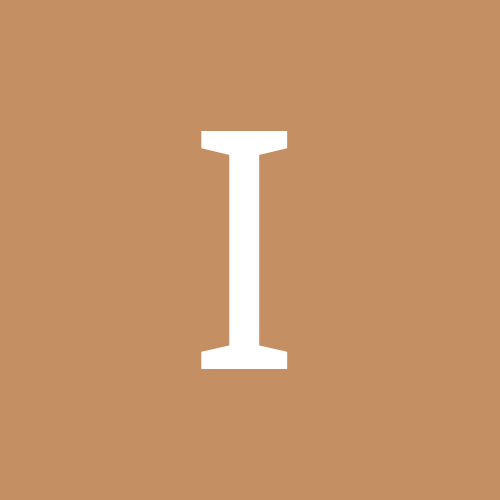 Ichimawashi
Regular Members
Content Count

103

Joined

Last visited
Community Reputation
200
Excellent
About Ichimawashi
Rank

Makushita


Birthday

01/12/1962
Recent Profile Visitors
The recent visitors block is disabled and is not being shown to other users.
In the short time that I have been watching Juryo matches, I have found it to be a division of parity and entertaining or frustrating unpredictability--about Day 10 of every basho I decide that there just isn't any way I can predict what Akiseyama will do and start picking the opposite of what my instinct says. :) It is quite common for there to be a huge Juryo tie for the lead a few wins above average at any point. The competition at both ends, to go up to the top division, and to avoid loss of salary and silk mawashis, is what keeps this division so exciting, even if the sumo is not quite as impressive as the top division. It was a very curious decision to come to: most hierarchial leagues have a slightly larger second division than top division; sumo seems to have decided that the answer to the ultimate question -- how many rikishi must be in the top division? -- is 42, and then went on to decide that the next division down should be one-third smaller, and the chaos below that can balloon to hundreds. The result is that we usually have some competitive action to watch even when Hakuho is looking invincible at the top. A six-way playoff is a bit extreme, but absolutely characteristic. Bill James once pointed out that the bell curve has little to do with the distribution of talent in baseball, because the bell curve describes a complete population, and the subset of pro ballplayers is the extreme right edge of that graph, where there isn't a lot of space but it extends forever. If you eliminate those ballplayers, or rikishi, who are less than 2.5 standard deviations from the population mean, you get a different distribution, where there is no real limit on talent level but a slight skew to the lower end within that range of "extremely good" to "virtually unbeatable." Juryo is that small band at the lower end of the elite, +2.5 to +2.75 SD. All the real freaks are up in the top division or soon will be. And the existence of the freaks who are +4 or +5 or +6.7 SD from the mean are the reason why Juryo yushos are winnable with 11 wins and Makuuchi needs 13 or 14 minimum.

I see they lost no time in scheduling the Shishi v Shori match, Shori by kotenage on Day 3. :)

One would think a better way for seven would be to split into a 3-way and a 4-way KO, but alternate matches between the two groups until one emerges from each.

Kyokutaisei and Mitoryu both lose, but Kyokutaisei recovers and wins the five-way playoff for the Juryo yusho, followed by the presentations, and then disaster: Ichinojo hurls Shohozan out of the ring and then refuses to leave. Someone has forgotten that he might qualify (and has qualified) for the Juryo yusho playoff! This is a problem because the Juryo scroll has already been handed to Kyokutaisei and he has left the Kokugikan already to arrive at the beya before the two tons of sushi coming via the Japanese version of GrubHub. Several judges confer, periodically offering a solution to Ichinojo, who waits at his starting point defiantly and shakes his head at all of them, before accepting the seventh and quietly leaving. To everyone's surprise, there is no announcement of what the deal is. Ninety minutes later, Mitakeumi defeats Terunofuji and Asanoyama takes four minutes of pounding from Shodai before finally taking him down angrily: mono-ii, hairpull, Shodai wins! After a short break, they arrive for the tomoesen: Mitakeumi, Shodai, Terunofuji, and .... Ichinojo! Ichinojo defeats Shodai and then Mitakeumi and wins, the first ever Makuuchi yusho from J5w!

Salty Terutsuyoshi in the final match against Asanoyama tomorrow!

If only there were a way to switch the Asanoyama - Terunofuji match to Day 15 where it belongs. Hakuho appears to have taken out sumodb as well.

On Day 11, something new: Hattorizakura in the antepenultimate (third-last) bout of Jonokuchi, which probably screwed up his schedule completely: has he ever been on the dohyo this late into the morning? :)

Can it really be that hard to set up a phone link? Perhaps Murray and John would be even spicier toward one another if the risk of coming to blows was removed.

You can get anything you want At Abi's Sumo restaurant You can get anything you want At Abi's restaurant Walk right in Sit right back Go ahead and chat without your facial mask You can get anything you want At Abi's Sumo restaurant

Day 7, Ura stopped by Shonannoumi, never really got off the starting blocks. Somehow the hiragana count was 8-2 in favour of Shonannoumi and maybe this was just too much a deficit for even Ura to overcome.

The hanamichi security chair has become the entry level job for recently retired celebrities.

Ichimawashi replied to Bugman's topic in Off-topic

(Not a Haiku by any means, but imagine Ishiura and Enho bringing to the dohyo for the final match a few more Miyagino minstrels and singing these lyrics from Monty Python and the Holy Grail...) Hakuho, the Greatest in sumo Of All Time He was not afraid to fall Brave Yokozuna! He was not afraid to lose or fall down in nasty ways All hail, brave Yokozuna! He was not in the least bit scared to land on his taped-up toes Nor to crush a fan or two, or land on the judges He was not at all afraid to be hurt in nasty ways Old - but brave Yokozuna! His head banged into the water jug His legs giv'n out and his elbow smashed His forehead bruised on a zabuton His mawashi.... (Hakuho raises a hand, music stops): I think maybe that's enough music for now lads, I have a match against Endo to win. (Match over, Hakuho leaves with musicians behind, shaking his head and denying the allegations in the closing lyrics angrily:) Yokozuna jumped away Bravely leapt away away When danger reared its ugly head, he jumped and down the aisle he fled He ran away, he buggered off, he felt the floor was not so soft We waited for his brave return to accept the kensho and bow and turn But instead of training's pure tuck and roll, he leapt to reap the safest goal Bravely, bravely, still un-beat, avoiding injury's defeat, he ran away brave Yokozuna!

With the help of a MIDI editor, here is what the Koto Zone theme would sound like with koto replacing the guitar: http://www.mcbruce.ca/kotozone.WAV While you listen, think of Rod Serling's voice saying this: Imagine yourself at an arena in Japan, watching a sumo tournament where every match features a wrestler whose name begins with Koto. These kotos never wrestle one another, they simply cover an entire range of the schedule, immobilizing all who watch them with feelings of deja vu, as they enter .... the Koto Zone.

Hakuho with the Bo Jackson in the Kingdome run.