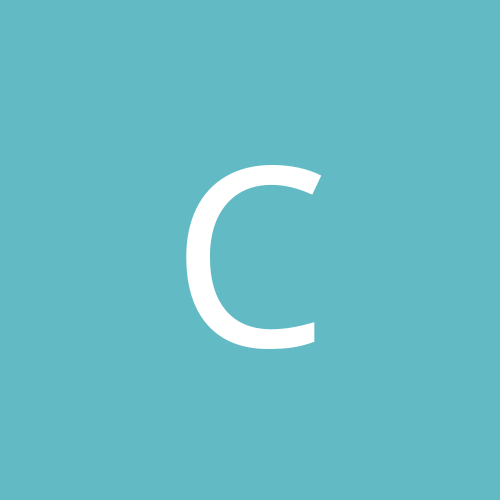 Chankomafuji
Regular Members
Content Count

64

Joined

Last visited
Everything posted by Chankomafuji
Chankomafuji replied to Asojima's topic in Sumo Games

1. A2. B3. A4. A5. A6. B7. B8. B9. A10. A11. A12. A13. B14. B15. B16. B17. B18. B19. A20. B21. A

It should be clear enough that it is Ozumo that we are talking about, where one has to join a stable, unlike the amateur sumo. Maybe a better answer will you receive by oyakata who run stables with 2-5 rikishi, shockingly one such has a current Yokozuna in it. How do we as fans explain this, who would not want to grow up as a rikishi watching and training with a Yokozuna? Izutsu in an interview I read some time ago said plain and simple that it is hard to make children join a stable. Mind not the sarcasm in my "WWE post" above (I could not resist the thought of how many people would take it serious). The idea is adapting to modern day requirements. Few years ago one might not take a "violence prevention committee" serious, but it happened. Just like the rikishi adapt to oshi-zumo we too have to as viewers. Like it or not, times change.

I tried to be sarcastic but I should have hinted it better. The point is not who and why is watching but the question of who in the future are we to watch. It is the oyakata who say its hard to get people into sumo, not a random forum member.

The Sumo Association has all the resources to organize sumo to look more like modern thing while still keeping the bout rules intact. It does not seem appealing to children, it looks old. Imagine if just out of nowhere they introduce dohyo entrance in a WWE style. Just imagine the hype when Hakuho enters the arena under the theme of the Undertaker, Enho with Shawn Michaels theme, Tamawashi as Stone Cold Steve Austin, Tochinohin as Triple H, Ichinojo as the Big Show and on and on ... and Endo, the people's champ, replacing the usual one-word lines with a The Rock style promo 20 years ago. Akebono took sumo to WWE but they did not NEED it. Someone has to bring WWE to sumo, the next generation needs it.

Chankomafuji replied to Asojima's topic in Sumo Games

1. B 2. A 3. A 4. B 5. B 6. A 7. B 8. A 9. A 10. B 11. A 12. A 13. A 14. B 15. B 16. B 17. A 18. A 19. B 20. B 21. A

Chankomafuji replied to Asojima's topic in Sumo Games

1. X 2. B 3. X 4. B 5. B 6. A 7. A 8. B 9. B10. A11. A12. B13. B14. B15. A16. B17. A18. B19. B20. A21. A

I wish the zealous sumo fans who decided to make a petition to the Japan Sumo Federation (posted earlier in the comments) against the judges decision could also include that here in the forum we have very good candidates for shimpan. Ones that do not take the incredible 5 minutes to judge this most obvious situation from the Tochinoshin - Asanoyama bout ... And noteworthy, our candidates will certainly not be a reason for political, religious and geostrategic problems that the likes of Onomatsu create ...

Chankomafuji replied to Asojima's topic in Sumo Games

1.B2.A3.B4.B5.A6.B7.A8.B9.A10.B11.A12.A13.A14.A15.A16.B17.B18.A19.A20.B21.B

Some of the things uglier than Takakeisho's sumo are "fans" praising and "cheering" for different rikishi every basho, the constant during-basho jinx attempts and the "good bout" comment that translates "f*ck I wanted him to lose". There should be a special topic called something like "Who we will cheer for during the Haru basho 2022". Top contenders - Naya, Hoshoryu and Roga. Who wins the vote? I'tell you, but you dont tell anyone! The one that had better score during the Kyushu basho couple of months before that. But no worries, there will be a new vote for the Hatsu 2022 with different results, as the scores will be different! The King is dead, long live the King sumo version. As for "the power to be", they have every right to demand one more consistency check, which was pretty much what they explained. What Takakeisho proved or not it is too early to say. A good proof is Tochinoshin, who you "cheered" for couple of months last year, somehow ignoring the fact that the later has been doing sumo for over a decade. Few here named him the next Yokozuna. One even said, if he was healthy he would "lift Kakuryu like the good old times" (!). In sumo the numbers speak. There is no bullcrap talks. That is how the banzuke works - one wins, he gets promoted. No matter if me, you or anyone else likes the rikishi or not.

I second that. Abema became very enjoyable for me as someone who too prefers Japanese commentary. This is the song - https://www.youtube.com/watch?v=PF-HMJkh1Q0.

Chankomafuji replied to Asojima's topic in Sumo Games

1. B2. A3. A 4. X 5. A6. B7. X 8. A 9. A10. A11. A 12. A 13. A14. A15. A 16. A 17. A 18. B 19. A 20. B 21. A

Chankomafuji replied to shimodahito's topic in Sumo Games

Chankomafuji replied to Asojima's topic in Sumo Games

1 A2 A3 B4 A5 B6 A7 A8 B9 A10 A11 A12 A13 B14 A15 A16 A17 B18 A19 A20 B21 B

He's a long time sumo fan providing commentary since about January this year. And because of the good feedback on his early videos he keeps on doing it and gains deserved popularity. Some of the reasons for this are that he is trying to be unbiased (I say trying, because there is always some bias in sumo) and above all he actually speaks English.

It is a worthy reminder to the all-knowing community that after the so Yokozuna unworthy dame oshi that Hakuho (who must be punished and forced to retire, become a monk and erase him from sumo history, ) did to Ichinojo, the later won his 5 last bouts in a row to secure his bare 8-7 kachikoshi.

The only official thing right now are the secret (or not so much) jinx hopes of the many who were ready to explode the comment section praising the 2nd Tochinoshin win over Hakuho.

Disgusting attitude by Mitakeumi. Didn't even bow after the bout, screaming like expected to have the easiest win in his life against the dai Yokozuna. He better not make ozeki.

Chankomafuji replied to Asojima's topic in Sumo Games

1. A2. B3. B4. A5. A6. A7. B8. A9. B10. B11. A12. B13. B14. A15. A16. A17. B18. B19. A20. B21. B

Chankomafuji replied to Asojima's topic in Sumo Games

1. B 2. A 3. B 4. B 5. A 6. B 7. A 8. B 9. B10. A11. A12. B13. A14. A15. B16. A17. A18. A19. A20. A21. A

A brilliant interview, mindset and a great role model - that is Kakuryu. After achieving his first goal to win a yusho as Y1E in Osaka, now he does it again combined with a second one in a row - another big achievement. A completely deserved yusho, one among the very few rikishi who have great skills in different style of sumo. I'll keep cheering for him and I hope he will receive more appreciation from sumo fans (not from "sumo patriots"). Stay healthy and do your best in Nagoya, Yokozuna! At 30 years of age Tochinoshin had his first ever three double digit makunouchi tournaments, worked hard and achieved a big milestone. Sumo needed a new ozeki after we first lost a Yokozuna last year, one is fading and now we have 2 kadoban ozeki. It will be interesting to watch him from now on, who knows, maybe the sumo patriots will be right that he will be the next Yokozuna. 2 quality, dangerous and proven rikishi will be komusubi for Nagoya, Shodai is expected to occupy a M1 slot, so in terms of the banzuke, I expect a better basho in July as I had no doubts that Endo and Kaisei will crumble at the ranks they had now in Natsu.

This is exactly the most entertaining part about this basho. A bunch of one-day sumo "fans" hating every rikishi who can contend Tochinoshin's run. His two losses came at the perfect moment when those fans believed (or heared) that their godlike new (and only) favourite rikishi will end up with a zensho. And the moment Shodai and Kakuryu made him eat dirt they had a sudden "nature's call". It was extremely entertaining.

Chankomafuji replied to Asojima's topic in Sumo Games

1. A 2. A 3. A 4. A 5. B 6. B 7. A 8. B 9. B 10. A 11. B 12. B 13. B 14. B 15. A 16. B 17. A 18. A 19. A 20. B 21. A

I never denied that. Firstly I quoted the message where a forum member says "for many Japanese, a girl is still a cute, fragile little thing that needs protection" which to me seems pretty normal as their children, boys or girls, are rarely overweight. And for this it is not unacceptable if the Japanese believe in that. It is not hard for anyone to check statistics worldwide. Therefore it is logical where obesity is not that common, "for many Japanese, a girl is still a cute, fragile little thing that needs protection", isn't it? As for our evolutionary adventure I have one thing to say - "Rainbow once was children's symbol, now it's ours". Long live the evolution. Firstly, people's (dis)agreement is not a reason for me not to share my opinion. And if by "all" you mean people who just like you have not shared any opinion on this topic, that is totally fine.

Forgive me, but the only mistake in my 4 sentence post is where I say "teenage girls" instead of "teenage years", which should not be too hard to guess as just like you said, you read my post a few times. Other than that it is all on you if you can or not "piece together a coherent argument". You are free to guess which are the "modern places" that I am talking about, but allow me to point that "the West" does not certainly share views on values and understandings. No, I'm certainly not against "women joining the workforce in equal measure as men". There are many construction sites looking for workers and I don't remember seeing "no women allowed", yet there aren't many women that do construction, are there? What even is your definition of "equal measure" then? As if a women "at least to a greater degree than men—dedicate themselves to the task of running a family" you once again have to define what "running a family" means as I am the one who doesn't get it now. If you allow me to guess that by "running a family" you mean "taking care at home" (at least to a greater degree than men as you put it), yes that is correct. You disagree? I expect the politically correct "equal measure" response on this question too. If my previous 4 sentence post is "genuinely hard to understand" I believe this one, being longer, will be impossible to. For this it will not be way too long. As it seems to you, my "whole opinion on this is based on a misunderstanding of how the world works". And if you can be that generous, explain me how the world works. The real world, not the imaginary one.

And how exactly is this wrong if I may ask? It is not Japan where the girls in majority are overweight starting their early teenage girls as we see in some "modern" places where the "2018 values" exist. Where family is hardly a factor in a child's life and the child is encouraged from early age to accept her future work in the local market or Mcdonalds. So if this is how the Japanese look on girls, claps for them.