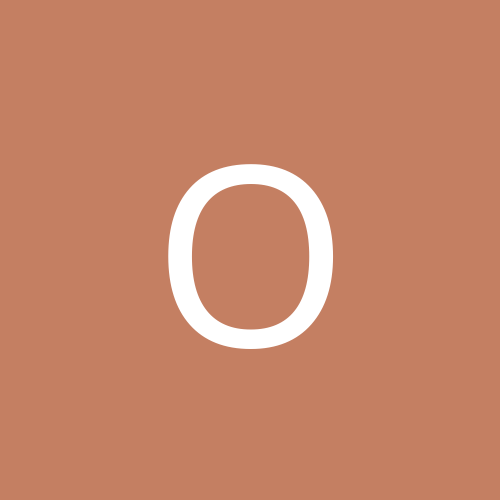 Content Count

355

Joined

Last visited
Community Reputation
0
Neutral
Hrm, no Shukun-sho for Myogiryu after defeating a Yokozuna and two Ozeki?

Yotsuguruma is a bit of an odd shikona. "Four wheels"? Anyone know the reason behind this? (sorry, no sumodb link, as it seems to be down for me right now...)

Hi Rannohana, I was able to visit twice this time, which was great (thanks, Ajisen!). I won't be there for the last weekend, so I guess that'll be all this time around. Thank you for your offer anyway!

Yup, full house today. And Kakuryu demostrated how to completely silence the numerous Kotoshogiku fans within a second... zero applause for him.

Oimeru replied to aderechelsea's topic in Sumo Games

As of now, http://sumodb.sumogames.de/ is working.

Hi people, I'll be in Fukuoka for the November basho and am looking for anybody who's interested in sharing a masu box on the first or second weekend. Buying arena seats when I get there is fine, but I'd like to make use of the rare opportunity for attending a basho by also having a nice seat for at least one day. If anybody's interested, shoot me a PM please, maybe be can figure something out :)

There are actually two guys who did this before... I didn't expect that: Haguroyama and Tochiazuma.

A small error report: The day 11 juryo match Kyokunankai vs. Sagatsukasa is missing the kimarite. According to the Kyokai website it should be Yoritaoshi.

Okay, I shelled out the 10 bucks and gave it a try. It's quite amusing for a while, but I fear it might get old quick, as the sumo bouts are basically button mashing. One button is for tsuppari and the other one for grips. You then twist the controller to try various throws. Which kimarite comes up seems to depend on so many factors that it basically feels random. There are at least around two dozen kimarite, I think, and some silly non-kimarite too. A german Yokozuna named "Sausage" managed to defeat me by "vertical suplex". Need to bulk up before I can take on that guy.... (Holiday feeling...) Interestingly enough, the banzuke committee promotes you even for a 5-10 record -- fortunately, they're not doing that in real sumo, or we'd have an Ozeki 5 West. :-D

Might be amusing, but boy, what a stupid name. I'll probably give it a whirl soon.

I don't care that this phrasing has somehow become a staple of much sports writing, it's grammatically stupid and ought to be banished from the face of the earth. It's either "win-loss" or "won-lost". Gahhh... Typo.. and not the only one (Sigh...)

I was bored an did a bit of research. Since there always seems to be a lot of discussion on the performance of the Ozeki, I've compiled a little table with the help of SumoDB. It lists win-loss records of different rikishi vs. opponents in the joi-jin or higher (minimum 20 bouts). The dominance of the two Yokozuna is eminently visible. Harumafuji's 38% is the highest winning percentage against Ozeki. One can really see how Chiyotaikai fell off a cliff -- based on his 2009 performance, he is lower joi-jin material at best. The other ozeki are grouped at the top, with the exception of Baruto, who did a little better than Kaio. Interstingly enough, Harumafuji managed to dominate the other Ozeki, but didn't fare nearly as well against lower ranks. Kotooshu, on the other hand, has troubles against his fellow Ozeki. Kakuryu did well against the lower ranks, and also managed to hold his own against the Ozeki. Kisenosato, on the other hand, is the only low ranker with a positive record against the Ozeki. Shikona vs. Y-M3 Pct. vs. Y Pct. vs. O Pct. vs. S-M3 Pct. Kotooshu 55-27 67% 4-8 33% 8-8 50% 43-11 80% Harumafuji 57-31 65% 5-8 38% 18-4 82% 34-19 64% Kotomitsuki 45-36 56% 3-9 25% 8-8 50% 34-19 64% Baruto 43-36 54% 0-10 0% 13-14 48% 30-12 71% Kaio 48-41 54% 1-11 8% 10-13 43% 37-17 69% Kakuryu 35-32 52% 0-9 0% 10-14 42% 25-9 74% Kisenosato 36-40 47% 1-9 10% 13-12 52% 22-19 54% Kotoshogiku 31-36 46% 0-10 0% 5-9 36% 26-17 60% Goeido 31-38 45% 0-8 0% 12-13 48% 19-17 53% Kyokutenho 30-41 42% 0-10 0% 6-18 25% 24-13 65% Aminishiki 23-37 38% 1-7 13% 8-9 47% 14-21 40% Chiyotaikai 30-52 37% 1-10 9% 4-15 21% 25-27 48% Tokitenku 8-15 35% 0-2 0% 3-5 38% 5-8 38% Toyonoshima 9-17 35% 0-2 0% 2-8 20% 7-7 50% Takekaze 16-32 33% 0-6 0% 5-11 31% 11-15 42% Aran 7-14 33% 0-2 0% 1-4 20% 6-8 43% Tochiozan 18-38 32% 0-8 0% 7-13 35% 11-17 39% Tamanoshima 7-20 26% 0-4 0% 2-8 20% 5-8 38% Miyabiyama 10-33 23% 0-6 0% 6-10 38% 4-17 19% Hokutoriki 4-17 19% 0-2 0% 0-7 0% 4-8 33%

I wonder, do we need a "Road to 100 kachi koshi" thread now? (Showing respect...) Let's see if he really gets another shikona.

Moriurara (ex-Morikawa) is 3-2 after 10 days and he will meet Fujinoumi tomorrow, one of the Saito twins. A difficult opponent, but even with a loss there will be another chance to finally secure the first kachi koshi. Maybe the name change really helped, who knows? (Holiday feeling...)

Oimeru replied to Randomitsuki's topic in Off-topic

However, all sekitori are now listed with one absence for day 13...