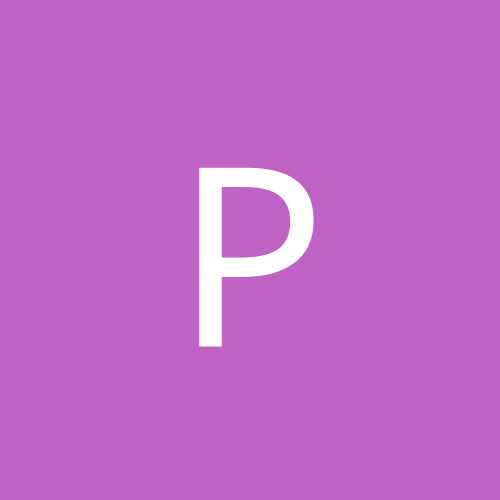 Philioyamfugi
Regular Members
Content Count

429

Joined

Last visited
Everything posted by Philioyamfugi
Couple nice wins for my boy Kagayki, beating Takayasu yesterday. This could be a fun basho 11 or 12 win yusho with a big playoff with this bunch of guys, I'm here for it.

The extra weight is looking good on Takakeisho. Shodia and Mita looking on the verge of Ozeki again. The top getting depleted of the old guard its their time. Terusuyoshi my favorite lil guy can do it all with attitude to boot. Terinofuji, Asonoyama, Hoktofuji disappointing so far. Really sone great matches. Akiseyama wins a barn burner and 2:0 as is Chionukuni.

The dohyo matsuri was live streamed... first time watching the whole thing, like going to mass, really cool, also seeing the yusho portraits presentation.

Was expecting a Kotoshugiku Ternunofuji match this time, but Terurnofuji leaped frog over the Geek and may never fight him again (the way i interpret). Lot of top experience for Terinofuji, I'm rooting for him ! Brilliant move by Terusuoshi He's my favorite lil guy. And Kagayaki wins in an oshi battle, rare.

Looked to me Takakeisho was going back for the big Left and okimouni got him throat thrust.. well done. Kagayaki's footwork looking a bit better hope he keeps it up. I woke up briefly in the middle of the night, Ura was fighting and a strong win, back to sleep 1 minute later.

Akiseyama is going 14-1 setting up next basho ridiculous prediction of winning the Yusho from lower miagashira

YAY SUMO ! Takakeisho looked like his old self (fingers crossed) with the bear claw left. This my be the swan song of Kotoshogiku nice start I hope he KK. Nice win by Kagayaki over Aioyama. Hokotofuji and Tochinoshin looked good. The guys looked like they gained a little weight over the break.

https://m.youtube.com/watch?v=6RFYnJnzWjE&feature=youtu.be Nice compulation of Akibono and Takanohana thru their time. You can see Akibono's transformation. Can also see how freakin strong Takanohana became.

Thrilling end, moving words from the chairman and, a good omen that Chiyomaru was able to finish and the basho was able to be completed. Congrats to the GOAT.

Nice KK win for Akiseyama over a 10-2 Kotoecho, Terinofuju looked back to his dominant sumo. So much drama for senshuku. Lots of guys Kotoyuki, Geek and Kagayaki going for KK. Hoping for Hak vs. Kak for the Yusho ! Go Kakaryu !

Philioyamfugi replied to Achiyama's topic in Sumo Games

Wow.. I missed 2 days this time.. Maybe next time I'll try email version, I was sure I entered wends but looked at my history and I guess not. ;(

It is fun to watch Aoiyama smacking the crap out of everyone at the lower ranks. Nice to see my favorite perpetual juyro guy Akiseyama (looks like grandpa at the beach) back at the paid ranks beating Ichinojo yesterday and winning today now 6-5. With both Yokozuna fighting well, if we get down to the last match on Sunday to decide this strange basho, the gods will be happy and stop this virus nuttiness. Let's hope.

Yes happy for Tokushoryu to get a kimboshi after the beatings he has taken. He's getting stronger.

Defiantly. But I thought the sumo looked ok so far. The usual suspects doing their usual sumo, mostly.

Shodai pushes him out like a pissed off high school bully..lol

After digesting this for lil while. With all the new fans. Most sumo fans that watch it on broadcast only. Still they should have cancelled, we'd get over it ! I just hope they come up with way to make it less of a somber event.

If they are not going to allow crowds then just cancel it. The rikishi could use the break and the fans and the gods will live.

Enho is a fantastic addition to the cast of characters. Absolutely deadly on the belt and amazing footwork. He can KK for sure 8-7 ! He's quick enought to elude a thruster like Takakeishou and strike for the belt at an angle like a snake , then work for the throw. It's fun and skillful sumo.

Just add a tip link or a Patrion(sp) account ..I'm sure many, me included, would throw a few euros his way.

It really was a thrilling finish. Congrats !! Dreams do come true !!

Great changing of the guard basho and looking like a thrilling finish. How much takakeisho matured, He was always under control and patient. Go Asonmanya, we need another ozeki !

Takakeisho is brutal with the left and turns Abi to the right and its over. He did similar at the ropes with the right to Mita for the win. Our next Yokozuna i believe !