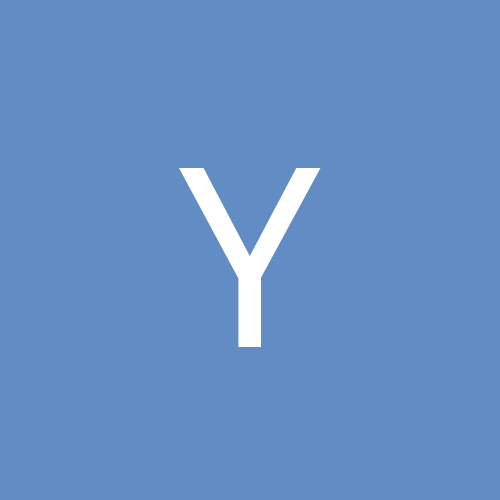 YoungSumo
Regular Members
Content Count

123

Joined

Last visited
Everything posted by YoungSumo
It's probably never a smart move to bet on choke master Kise but who knows. Feels like the only real competition for him now is Hakuho who isn't as solid as he used to be either. It could finally happen.

Since Asahiryu and Ishibashi are the only two 6-0 Makushita they will face each other for the Yusho, right? A 21 year old vs a 22 year old who both debuted in march of 2016. Both of these guys could really make an impact in the San'yaku ranks over their careers. Exciting to say the least. The Jonidan yusho race could be a copy of last basho's jonokuchi yusho play-off. Nishikifuji and Midorifuji can't face each other before play-offs because they're both from Isegahama. Amazing to see how parallel these guys careers are going, wonder who will hit the wall first.

If Tamawashi and Shodai both get their KK then Koto would go to S2e. If this were to happen Takayasu could still be promoted as it is possible to have 4 Sekiwake but he would usually require at least 11 wins. I'm also fairly certain that this would mean that Kotoshogiku would then become S2w.

Yeah that Gagamura knockdown slap was amazing.

I can hardly imagine otherwise but is Hattorizakura the worst rikishi in recorded history?

Hokutofuji - Ichinojou will be a really interesting bout tomorrow. Kisenosato - Ikioi is also interesting, Ikioi could prove difficult here.

Yokozunae are held to high standards. If Harumafuji was being talked about by the YDC of maybe having to retire then I'm sure Kak will have to perform again at a satisfactory level next basho. Especially if he fails to get 8 wins.

Kotoshogiku one win away from demotion. Wonder if he'll try to get back to Ozeki next basho or just retire straight away. Kakuryu's retirement is also looking closer than ever, I can imagine the YDC wanting both him and Harumafuji to impress next basho or else retire.

Funny that Endo won the tournament yet the other 3 guys all seem to have surpassed him now. Might be a bit early to say for Hokutofuji but point still stands.

Going into day 9 it was really just a race between Kise and Hakuho but after they both lost today who knows what's going to happen. Lots of outstanding performances today.

I don't see a reason why Harumafuji should be forced to retire. His numbers from last year compare pretty well to Kakuryu. Harumafuji had 67 wins in 2016 compared to Kakuryu's 57. Even if we ignore Kakuryu's Nagoya basho when he pulled out on the 5th day they'd still have around the same average number of wins per basho at around 11. Next to that they both got one Yusho but Harumafuji also had a jun-Yusho, while Kakuryu didn't. I'd say neither should be forced to retire but if the YDC is calling for Harumafuji to quit then Kakuryu should be in the same boat.

So for the first time this basho I'm also trying to keep track a bit of guys in the lower divisions who are rising quickly and could impact the Sanyaku ranks soon once the retirement wave of the top guys starts. Starting with Oyanagi (23) who started his career as a Sandamne Tsukedashi winning the Sandamne Yusho in his first basho and the Makushita Yusho in his second basho. Had an impressive 11-4 record last basho at his Juryo debut, yet to have had a MK and is currently sitting at 3-3 at his highest rank so far (J6e). Next up Juryo newcomer Daiamami (24). He's a bit of an odd case. Starting off as Makushita Tsukedashi he's gone 4-3 in all 6 of his basho so far but seems to have found a second gear at Juryo, currently sitting at 5-1. In Makushita there are probably too many to cover but I'll try to pick out a few that look promising to me, don't get mad if I miss someone though. Ishibashi (22) is a Sandamne Tsukedashi who has won 5 or 6 bouts in all his basho, currently 3-0 at Ms7w. Possible Juryo debutant nex basho if he keeps this up. Tamaki (23) has a JK and JD Yusho and is steadily rising through the ranks. Currently 2-1 at Ms10w. Kizaki (23) won a Yusho at Jonidan and Sandamne and is currently 3-0 at Ms21e. Hatooka (22) is another case of someone who has won 5 or 6 bouts in every basho. Currently 2-1 at Ms50w. Asahiryu (21) the next Mongolian Yokozuna. Incredibly dominant in every basho. Coming off a Yusho-Doten at Sandamne last basho he's currently 3-0 at Ms51e. I'd also like to look at the guys who are still undefeated. They could become greats or hit a wall as soon as Sandamne but it's still worth to keep an eye on them. Nishikifuji (20) went 3-0 at Maezumo, 7-0 Y in Jonokuchi and currently 3-0 at Jd10e. Midorifuji (20) has exactly the same numbers except for the play-off loss at Jonokuchi. And finally the only Jk debutant who is still undefeated at 3-0 and at the young age of 18 could prove to be a rising star, Narutaki. Will be interesting to see how these guys perform the rest of this basho.

After day 6 this is starting to look like a clear cut Hakuho vs Kisenosato basho. Even though Hakuho is the slight favorite I really hope Kise pulls this one out. While being by far the best and most consistent Ozeki among the current 4, he's the only one without a Yusho. He deserves it.

At this rate I highly doubt we'll see Harumafuji compete in 2018.

We're going to see a lot of retirements among the Yokozuna and Ozeki in the next 2 years most likely. Terunofuji is the only one under 30 after all. The race for Yokozuna between the likes of Shodai, Mitakeumi and Hokutofuji will be great to watch. Anything could happen and I'm personally very hyped for this.

Looks like Kisenosato will be in line for a Yokozuna promotion once again. There should be no worries about his consistency, if only he could get a yusho. The guys that impressed me the most this basho are probably Tamawashi and Arawashi. Little to no buzz surrounding them but both of them did really well. Kakuryu and Shoudai are also hard not to praise for their performances. I'm not sold on Ishura yet, he had a great debut but I feel like Hokutofuji showed overall better sumo.

After the last couple of days I can't see Kisenosato losing another match this basho. Him getting the Yusho or not probably depends on the outcome of Kakuryu vs Hakuho. I do hope Kakuryu remains on top though, he has gotten plenty of criticism and some of it pretty legitimate. Winning a basho would be a great way to silence those doubters.

This is a really exciting basho. There's no telling who's going to win at this point. I'm most of all excited for Shodai likely going up to San'yaku for the first time and of course Ishiura's astonishing debut performance. On one hand we see amazing competitive sumo at the top ranks, while at the same time witnessing the rise of new elite prospects.

Hello, I'm a 19 year old guy from the Netherlands who's recently been following Sumo. First of all I'm a huge sports fan in general trying to watch as many different sports as I can so naturally I had to give Sumo a chance too sometime. I did this during this year's May tournament and I somehow got hooked quite fast. When I look for a new sport I look at level of competition and entertainment value. Two things I didn't expect of much of from Sumo but it turns out it has both in spades. I look forward to some insightful discussions with everyone here :)

12 wins would get Takayasu to the 33 required wins and I don't think it's too high of a benchmark. Ozeki is a prestigious rank. You're not simply given the rank, you have to earn it.

I think it's actually the other way around. The fact that Harumafuji isn't steamrolling the competition in his absense, while actually fighting really well, only means that the level of competition is rising and Hakuho will have to try a bit harder next time than he usually does.

That's why it's all so weird. At the start of this basho I was actually somewhat hoping Goeido would be demoted as he wasn't doing the title of Ozeki any favors with his lackluster performances but when you look at how he has fought this basho he's suddenly carrying himself more like a Yokozuna than Kakuryu is (even though that is not that difficult to accomplish).

Is there any chance Goeido isn't winning the tournament? He could lose to Harumafuji (which I see as more likely than not) but who else is going to beat him? Kotoshogiku isn't taking a w against Goeido in this tournament for sure and the only other guys who are doing well enough that they could possibly beat Goeido (Kakuryu, Kisenosato and Takayasu) have already faced him and lost. Who would've thought Goeido would be in contention for Yokozuna promotion next basho, while he was kadoban during this one.