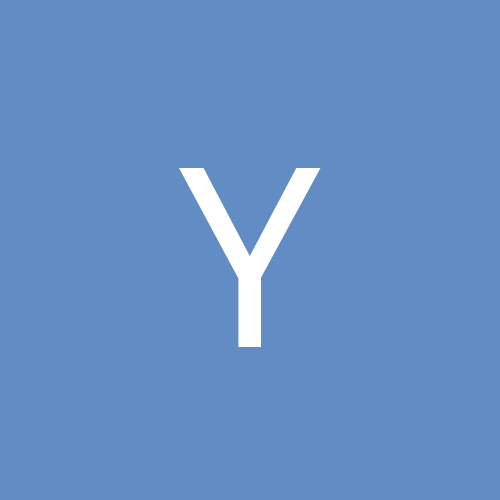 YoungSumo
Regular Members
Content Count

123

Joined

Last visited
Everything posted by YoungSumo
Kisenosato's basho win was so noteworthy that even dutch media are reporting it. It's the first time I ever see anything sumo related here and it's actually highlighted as well. Homeboy Kise bringing eyes on the sport all over the world.

Questions like these are difficult but in most sports newer generations are better than previous generations. There's more knowledge about technique, training, diets, healthcare etc. That's why olympic and world records keep getting broken.

The promotion/demotion with Makuuchi/Juryo will be weird. There could be as many as 6 guys demoted. 4 or 5 is probably more likely but still looks like a lot. I guess Oyanagi and Onosho will be among the ones promoted, I'm curious to see how these young guys will do in their Makuuchi debuts.

That was amazing. In my year or so of watching sumo this day has to be the best one so far. Very deserved Yusho for Kisenosato. Though I have to commend Terunofuji as well, next to performing great this basho he's also just such a natural villain. Having only very honorable and dignified guys would be boring, I'm hoping Teru can keep this form going forward.

Sad to see Kise get injured but even then I feel mostly relieved that it happened this basho and not the previous one or otherwise he wouldn't even be a Yokozuna. He'll get another Jun-Yusho anyway and he'll have plenty of opportunities in the future to pad his Yusho numbers. Still sad but could've been worse.

I expected either Harumafuji or Kakuryu to retire after this basho but that's not looking likely at all. Both are coming off injuries and still have a respectable 8-3 record. Now let's see how Hakuho and Goeido return next basho and not to mention what will happen with Giku. Will he get his 10 wins and if not will he retire? Out of these 5 guys I expect at least 2 guys to not be around in 2018.

Well Takayasu - Terunofuji was a bit disappointing. I had Takayasu as the slight favorite based on the level of competition he had faced so far in this basho but I sure as hell expected a longer match. Still huge props to Takayasu though, he'll most likely won't be promoted to Ozeki no matter what this basho but the chance of him getting another 11 or so wins next basho is huge and I expect him to be ranked as Ozeki in July. That said, I still feel like Kise is the big favorite this tournament. I don't see anyone even coming close to him.

I'm really looking forward to Terunofuji - Takayasu. Both look pretty much unstoppable at the moment.

Today was crazy with Giku beating Kakuryu, Ikioi beating Hakuho and my favorite match of the day; Takayasu vs Mitakeumi. Meanwhile in Sandamne though, Midorifuji's consecutive winstreak from entry into sumo was halted at 15. Stablemate Nishikifuji is still going strong at 16 and continues chasing Jokoryu's record of 27 consecutive wins from entry into sumo.

Age catching up probably.

I think we can conclude that Kisenosato's lackluster practice record against Takayasu wasn't because of Kisenosato being in bad shape but simply because Takayasu is performing at Ozeki level. Next to Takayasu I'm also really impressed with Mitakeumi and Shodai this basho, the future is looking bright.

Still no Hattorizakura retirement? Poor boy.

I see Kise outlasting all 3 current Yokozuna. Look at the last 6 basho and compare the 4 guys. Kisenosato: 1 Yusho, 4 Jun-Yusho, 74 total wins (13,13,12,10,12,14) Hakuho: 2 Yusho, 0 Jun-Yusho, 61 total wins (14,15,10,0,11,11) Harumafuji: 1 Yusho, 0 Jun-Yusho, 59 total wins (9,10,13,12,11,4) Kakuryu: 1 Yusho, 0 Jun-Yusho, 52 total wins (10,11,2,10,14,5) Kisenosato is both the healthiest and most consistent of the 4. Looking forward to his performances, hope he can add a couple more Yusho to his resume.

After 15 years? Not likely.

I would love it if this were the case. How often do we see it that all Sekiwake and Komusubi have legitimate Ozeki hopes?

Yusho winners Hatsu 2017: Makuuchi: Kisenosato, O1e, 14-1 Next closest was Soukokurai with 12-3 Juryo: Daieisho, J2w, 12-3 Followed by Ura and Tokushoryu at 11-4 Makushita: Ishibashi, Ms7w, 7-0 Followed by 7 rikishi at 6-1 Sandamne: Takemasa, Sd16w, 7-0 Followed by 11 rikishi at 6-1 Jonidan: Nishikifuji, Jd10e, 7-0 Followed by Midorifuji who Nishikifuji beat in a play-off Jonokuchi: Wakayama, Jk16w, 6-1 Followed by Narutaki who Wakayama beat in a play-off

Kisenosato with a Yusho. I can still hardly believe it, he deserved it so much after being such a consistent contender for years. I don't think he will be promoted to Yokozuna even if he beats Hakuho on the last day. His 12-3 J with two wins behind Kakuryu can't really be seen as equivalent to a Yusho. A Yusho Doten or Jun-Yusho with only 1 win behind next basho should definitely be enough though. If the likes of Harumafuji, Kakuryu and Goeido are healed up and ready to go it could definitely prove difficult but not impossible.

Highly doubt it. This is basically just a popularity poll and the Sansho are based purely on achievement.

Tamawashi doesn't have a long track record of consistent performances and he's already 32. Even if he wins his last 2 bouts here he'd still need 13 wins next basho for his promotion and I highly doubt he can produce a performance as dominant as that at such a high rank. I'm not counting him out but I think it's very unlikely he'll reach Ozeki.

There is always room for change and Shoudai could very well be the first of the young guys to reach Ozeki but with the way he's performing compared to his peers I just don't see it. 26 year old Terunofuji is already an Ozeki to start with, Takayasu has performed very well at the San'Yaku ranks and will continue his Ozeki run next basho and Mitakeumi has also outperformed Shoudai lately. I definitely believe he'll make it to Ozeki one day but I have a feeling it'll take longer than most people think.

Ms7w Ishibashi is the sole 7-0 in Makushita. Yusho is a fact and promotion to Juryo should happen as well. Sd16w Takemasa is in the same situation as Ishibashi. Sandamne Yusho get. Probable promotion, not as knowledgable on the Sandamne to Makushita promotion process. Jd10e Nishikifuji and Jd10w Midorifuji continue their undefeated streak and will face each other in a play-off for the second straight basho, only this time for the Jonidan Yusho instead of the Jonokuchi Yusho. Last time Nishikifuji won, let's see what happens this time. Speaking of the Jonokuchi Yusho, it will be decided with a play-off between former Makushita Wakanayama and newcomer Narutaki. Both are 6-1.

Looks like it will come down to Kise vs Hak for sure now. Quick side note: Shoudai is not the next Ozeki, Takayasu is.

Nishikifuji being half a rank ahead of Midorifuji is probably because of his play-off win over Midorifuji last basho.

I know how the play-offs work but I wondered if a head to head match on the last day could replace a play-off in that specific scenario. Kind of dumb since a head to head on another day also wouldn't eliminate a play-off but I was a bit unsure of it.

Let's say Kise and Hak both win their next two bouts and then Hakuho beats Kisenosato on the last day, would Hakuho win the yusho based on head to head with Kise (assuming Ichinojo and Takanoiwa don't win out) or would there be a rematch in the form of a play-off?