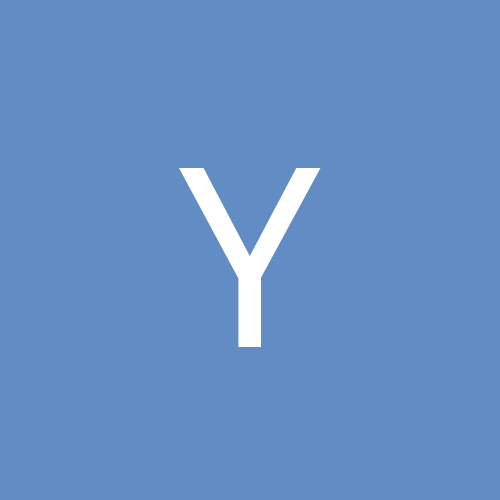 YoungSumo
Regular Members
Content Count

123

Joined

Last visited
Everything posted by YoungSumo
Kakuryu, Hokutofuji and Tochinoshin with shaky starts but the rest of san'yaku is looking strong. Could be an exciting yusho race. Also excited to see if Tonokaze can build upon his first win. He breezed through the lower divisions and still hasn't had a MK. Wonder when or if he'll hit a wall in makuuchi.

And like everyone expected Takakeisho and Tochiozan are leading the pack after 5 days. What a basho.

This is definitely going to be an interesting basho. With Hakuho and Kakuryu not there and multiple top guys already looking shaky this could go a lot of ways. Right now I'd say the favorite is Takayasu but its difficult to say after one day.

So correct me if I'm wrong but the Makuuchi/Juryo promotion/demotion looks like this to me at the moment. Kyokutaisei, Ishiura and Kotoyuki will be in Juryo next basho. Chiyomaru will have to beat Aminishiki tomorrow or he'll join them. The promotion from juryo to makuuchi is a bit more open still. Meisei and Daiamami will definitely be making their returns. Arawashi as well if he can get his 8th win tomorrow and otherwise Yago will get the 3rd spot. If Chiyomaru loses and a fourth spot opens up it'll go to Yago if Arawashi wins, if Arawashi loses this spot will go to Daishoho if he can get his 8th win and the third option for this potential fourth spot would be Kotoeko if Arawashi and Daishoho both lose tomorrow.

What a day. Mitakeumi kachikoshi, Tochinoshin kachikoshi and most of all Kise's 10th win. One more day to go with only a few things to be found out left to go (will Chiyomaru stay in makuuchi, will Kaisei or Myogiryu replace Tamawashi and komusbuki and will Ichinojo and Takakeisho swap ranks?) and its fair to say now that this has been an amazing tournament.

Tochinoshin is a bit banged up and clearly not 100% but his losses were all to guys who are all having a strong basho. He's going to pick up some more losses for sure but 3 more wins should definitely be possible. Even though I'm fully behind Kisenosato I'm definitely expecting one of those 3 wins to come tomorrow. Kise doesn't have that aggression necessary to make life difficult for Tochinoshin now and I don't even think it'll be a close bout. I think its very commendable Kisenosato put in so much effort to return but its clear he's not like the old him and most likely never will be again. Best case scenario for him all around would probably be to get a winning record here and retire with his head held high.

This is looking to be a very competitive basho. I'm not expecting Kise to make a miracle return and win right away but I hope he can at least be competitive. Day 1 gives hope but its too soon to say how this will go.

Chiyonokuni going kyujo there was no surprise. Still a shame though since he was really proving himself out there this basho.

No way Mitakeumi doesn't win the yusho now. Only way is to lose a potential play-off to Yutakayama or Asanoyama and I just don't see that. If Mitakeumi can get one or two more wins he'll be in a really good position for an Ozeki run next basho as well.

Well of course that should've been a torinaoshi but all that aside I'm happy Takayasu got his 8th win. When he's healthy he's right up there with the best and it'd be a shame if he lost his Ozeki rank due to this injury.

Mitakeumi has this in the bag for sure. I'm not going to say he's now the strongest guy in sumo and that he'll be the favorite for next tournament as well though especially with all Yokozuna and 2/3 Ozeki dealing with significant injuries. His sumo has been very convincing on the other hand and I'm very much looking forward to see him in action vs healthy Yokozuna and Ozeki.

Hmm day 4 seems like the first day in a while these make actual sense.

This day shakes things up a lot in my eyes. Hakuho out is of course massive for the race. Even though I didn't see him as the favorite to win he's always in contention. Not only that though but the one I actually saw as the frontrunner, Kakuryu, took a real ugly loss and this might become another basho like January where all the competition drops out but he still can't close it. On the other hand Takayasu finally showed life again with an impressive, quick victory over Shoudai and since he managed to minimize his losses so far he's definitely back in the conversation. Tochinoshin now the man to beat though. Mitakeumi may also play a factor but he always starts really well and dips the second half of the basho so I want to see him keep this up for longer than a few days to really start believing in his chances.

Not when he's performing like this.

Its early to talk about favorites after just one day but I can't help but feel Kakuryu is the one to beat.

Yeah my bad, it was 34. Still pretty rare for him not to be a runner up in any of the tournaments. Its not a really a knock on him though since he was only 1 win of the yusho in march of last year but had Kisenosato (RIP) and Terunofuji (also RIP) with 13 wins in front of him.

I said a couple of hours ago Abi probably wouldn't be dropped from M2w but I forgot about Chiyonokuni's 12 wins from M11. Looks like Abi will have half a rank drop after all.

It was Tamawashi vs Shodai for the K1e spot. Shohozan faced Takarafuji.

Makuuchi is fixed at 42 wrestlers so this means the lowest rank in July will be M16w

Tamawashi being Komusubi east is a given but who will be the west Komusubi? Shohozan?

Congrats to Kakuryu to his fifth yusho. Its nice to see him finally become a memorable yokozuna himself after being in the shadow of Hakuho and Harumafuji for so long. On the other hand that means Tochinoshin couldn't hold on to his lead but to be honest there isn't a whole lot to be sad about. His Ozeki run is the most impressive I know of at least, 37 wins with 1 yusho and 1 jun-yusho. Hakuho and Harumafuji both had 35 wins with 2 jun-yusho, Terunofuji had 33 wins with 1 yusho and 1 jun-yusho, Kakuryu and Kotoshougiki had 33 wins with 1 jun-yusho, Goeido 32 wins with 2 jun-yusho, Kisenosato 32 wins with 1 jun-yusho and Takayasu with the weakest promotion I know of with 32 wins without being a runner up in any of the 3 tournaments. I don't know if any sumo historian knows when the last time was when someone had a stronger Ozeki promotion than Tochinoshin? Something else I noticed was that Abi's pretty decent 7-8 joi debut might not even drop him a single spot. Tamawashi and presumably Shohozan are making room by moving up to Komusubi. Endo and Kaisei will drop below Abi. The only ones who look like they'll pass Abi are Shoudai, Kotoshougiku and Ikioi. Maybe Kagayaki with his 9-6 from M8w but I doubt it.

Really looking forward to Tochinoshin - Hakuho tomorrow. If Tochinoshin he'll probably zensho.

That Tochinoshin - Ichinojo bout was intense. I'm really excited for Tochinoshin's matches against Kakuryu and Hakuho, they should be great and the deciders for the yusho.

I had a feeling Abi would make life difficult for Hakuho. Its a good style match up. His balance is amazing so he wouldn't succumb easily to the quick throws Hakuho has been employing this tournament, he's strong enough not to get bulldozed and his long arms aren't something Hakuho really has a clear answer for. That said, while I expected a competitive bout I did not expect the win. That was great, I was screaming. Also loved Ishiura throwing down a guy almost twice his size like its nothing.

Ichinojo - Endo was by far the best bout of the tournament and even one of the best of the year imo. Ichinojo with some mobility is fun to watch finally and Endo is proving he might just have what it takes to take the step to the next level after all. So far it looks like Hakuho, Kakuryu and Tochinoshin will be the main players fighting for the yusho. Barring some basho ending injury, Tochinoshin looks to be a lock for his Ozeki promotion.