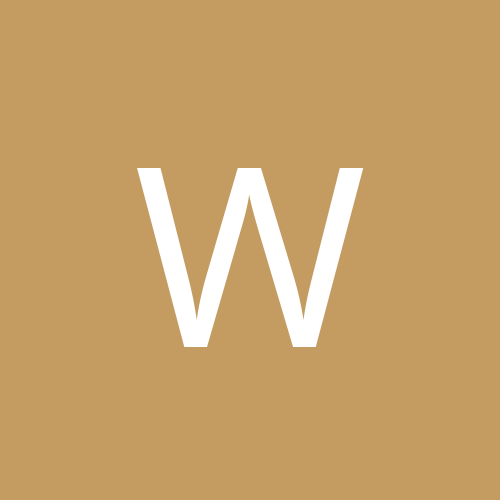 Content count

1,415

Joined

Last visited

Days Won

2
Community Reputation
885
Excellent
About WAKATAKE
Rank

Sekiwake


Birthday

July 25
Contact Methods
Website URL

https://www.youtube.com/user/BloodPact725
Nikkan had an interesting article and after running a query, they were onto something. Kaisei is now in second place for most fusen wins since the fusen system was implemented in 1928. He is tied in second place with Kaio and Tochinonada at 10. The current leader is Dewanishiki at 11. Tamawashi sits in a four way tie for 5th place with 9 fusen wins, while Tochiozan is in a seven way tie for 9th place with 8 fusen wins. https://www.nikkansports.com/battle/column/sumo/news/201803220000171.html http://sumodb.sumogames.de/Query_bout.aspx?show_form=0&group_by=rikishi1&having=8&kimarite=74&onlyw1=on

Apologies to @Flohru, a review of your past two records indicates that you are also on an ozeki run and will be promoted with 10 plus wins this basho.

Day 13 standings Notes: Bonus point have started rolling in for individual perfect attendance, plus lower division yusho points for those who picked Tsukahara (Jonidan) and Naya (Jonokuchi). There is one automatic point match featuring Enho vs. Tokushoryu on day 14. The following lower level picks will be finishing their basho on day 14: Watanabe Tokio

Hi there. Has never happened before, in Makuuchi or Juryo before, and the only way it could happen these days is if two people from the same heya were to finish zensho.

Well, it's been an interesting one. Day 15 - Kotoyuki

Player standings after day 12. Not all records are the same since some of everybody's picks are neither KK or MK. Flohru: 10-2 Tenshinhan: 9-2 chishafuwaku: 7-4 Taikoubana: 6-3 WAKATAKE: 5-3 Note 1 - chishafuwaku had only submitted 14 picks for his main team, therefore his alternate pick Shodai was automatically substituted into his main team. Also, his tiebreaker team member Hatooka was kyujo this basho, and there will be no replacement for that Note 2 - Flohru leads with one win ahead of Tenshinhan

All rikishi records as of day 12: Mitakeumi 5-7 Chiyotairyu 3-9 Endo 7-5 Takarafuji 2-10 Shohozan 6-6 Shodai 6-6 Hokutofuji 6-6 Yoshikaze 4-8 Yutakayama 8-4 Ishiura 7-5 Daishomaru 9-3 Asanoyama 7-5 Myogiryu 4-8 Takekaze 8-4 Homarefuji 5-7 Mitoryu 8-4 Yago 5-7 Tobizaru 6-6 Enho 4-8 Wakatakakage 4-2 Tenkaiho 2-4 Chiyonoumi 4-2 Kizaki 3-3 Kizenryu 4-2 Yamaguchi 2-4 Jokoryu 5-1 Ichiyamamoto 4-2 Murata 5-1 Tokushinho 2-4 Tomokaze 4-2 Ikegawa 3-3 Shiba 4-2 Sagatsukasa 3-3 Takaryu 3-3 Koba 2-4 Nishikifuji 4-2 Midorifuji 5-1 Tanabe 5-1 Shunba 1-5 Mitotsukasa 4-2 Hatooka 0-0-6 Kamiyutaka 4-2 Maeta 3-3 Tetsuyuzan 5-1

Day 12 standings Notes: Wamahada and Tenshinhan are tied on their main scores, but 3 bonus points puts Wamahada back into third place. Mitoryu has withdrawn from the tournament and his kyujo was made official on day 12, making him an ineligible pick for future games. 2 players had him as a part of their team and will not be eligible for the full team attendance bonus: Flohru and Tenshinhan. No automatic or bonus point matches for day 13. The following lower level picks will be finishing their basho on day 13: Wakatakakage Ryuko Tochikodai* Shohoryu Kamito Wakaichiro Tokimaru Tsukahara (Jonidan yusho with win) Naya (Jonokuchi yusho with win) Nakanishi *Does not have perfect attendance

Chiyomaru is in my book the most improved rikishi of the basho. I'm hoping those two wins can get him at least a nod for a sansho. Loved the Shodai-Mitakeumi match, the young guns not quite finding their identities and still having to duke it out. Tochinoshin snapped a 19 match losing streak against Kakuryu. I really do hope he finishes with 10 plus wins, it should put him in prime position for an ozeki run in Natsu.

Mitakeumi will have Goeido for day 15.

Day 11 standings Notes: Tenshinhan had a better day and jumps ahead of Wamahada by 2 points for 3rd place. Takakeisho's withdrawal from the basho was made official on day 11, which makes him an ineligible pick for future games. 3 players had him as a part of their team and will not be eligible for the full team attendance bonus: Wamahada, just_some_guy, WAKATAKE (-2). There will be 3 automatic match points for day 12: Takarafuji vs. Tamawashi Kyokutaisei vs. Takanosho Takagenji vs. Enho

Let's not forget that Hakuho has had some shaky matches during basho where he ended up taking the yusho in the end. Kakuryu seems to be on pace and barring repeat of the last basho, the yusho is definitely his to lose.

Day 10 standings Notes: Correction - chishafuwaku and Flohru's sandanme scores were erroneously switched, they have been corrected for today's standings. chishafuwaku maintains his lead for first place. One bonus point match for day 11 as Shodai will face ozeki Goeido.