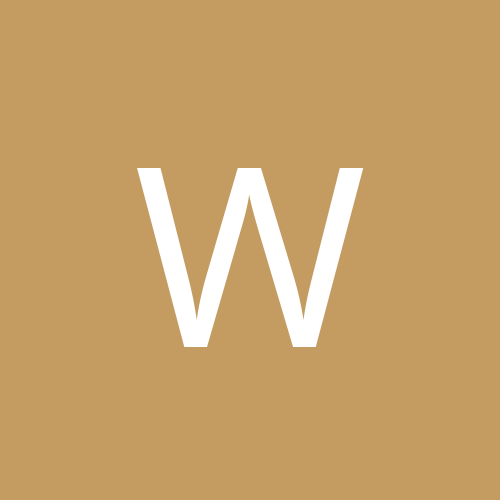 Content Count

3,123

Joined

Last visited

Days Won

5
Community Reputation
1,446
Excellent
About WAKATAKE
Rank

Yokozuna


Birthday

July 25
Contact Methods
Website URL

https://www.youtube.com/user/BloodPact725
WAKATAKE replied to Akinomaki's topic in Off-topic

Hama Ryota, formerly know as Hokutoarashi, is a puroresu for Big Japan Pro-Wrestling, an organization that is known for their deathmatch style matches. Abdullah the Butcher was one such figure in this organization. Hama wrestled for Hakkaku stable and rose as high as makushita, but was injury prone and would find himself bouncing up and down the banzuke. The closest he got to sekitori was Kyushu 2001 where he was ranked Makushita 6. After retiring in Natsu 2008, he made his debut later that year against none other than Akebono. Afterwards he would win two tag team titles with Akebono. One of his signature moves is the "Makushita Impact" Here is a match he had a few years ago.

Was browsing through the current kabu list and came to an interesting theory related to Hakuho and his future in the Kyokai, I felt this was probably the most appropriate thread to bring it up in. There have been questions and debate about Hakuho will get that ichidai toshiyori status and branch out to make Hakuho beya. And of course with his actions and attitudes that have received reprimand from NSK officials, the YDC and the media at times, there has been conversation about denying him that very status. As of the now cancelled "May" Natsu basho, we know that he has still not assumed any kabu, so he is still in limbo about which name he will be assuming, depending on the NSK's choice to bestow on him ichidai toshiyori or not. One interesting thing I have found, the current Miyagino is going to be 63 in August, which means he only has two years left to lead the heya. Could it be possible that Hakuho may hold out until the summer of 2022, with the opportunity to assume the Miyagino kabu and take over that heya?

Arashio oyakata is still listed as the previous owner Oyutaka. Sokokurai has officially taken over the heya and assumed the new oyakata position. http://sumodb.sumogames.de/Kabu.aspx?kabu=3

It almost seems like this guy might try and go all the way to 60 or even 65 if he wanted to. Would he have to do mandatory retirement then?

If anything I would think he stays on to inherit Isegahama. The current stable master is five years away from reaching the mandatory retirement age.

And what will they do with Shobushi?

I think this brings the July Natsu basho into question. What a heart breaker.

Haguroyama is one of three people I believe to have won at least one title in all six divisions. I do not remember the second person but the third was Tochiazuma II.

First yokozuna to complete a whole basho and go make-koshi http://sumodb.sumogames.de/Rikishi_basho.aspx?r=1350&b=198909 Also at the time sat out an unprecedented 4 straight basho until Takanohana easily eclipsed that.

Banzuke topics according to the NSK for Natsu 2020: - Takakeisho is kadoban for the second time as an ozeki, first time was Nagoya 2019 - Asanoyama is the first new ozeki in the Reiwa era (second overall) after Takakeisho was promoted in Natsu 2019. He is also the first wrestler from Takasago beya to be promoted since Asashoryu back in Aki 2002. He is the first ozeki promotee from Toyama prefecture since Tachiyama in Natsu 1909. For collegiate wrestling he is the first wrestler from Kinki University to be promoted to ozeki since his stable master Asashio back in Natsu 1983, and the first collegiate wrestler since Kotomitsuki in Aki 2007, and 8th collegiate ozeki overall. His 3 basho from sanyaku debut until ozeki promotion ties for second place with Taiho, Yutakayama II, and Miyabiyama. The record holder is Terunofuji with 2 basho. First sandanme tsukedashi ozeki - Shodai's second consecutive tournament for sekiwake and sanyaku overall - Mitakeumi is back at sekiwake for the first time since Kyushu 2019 - Daieisho is back at komusubi since Hatsu 2020 - Okinoumi returns to komusubi for the first time since Natsu 2016, 24 basho. His last sanyaku appearance (sekiwake) was Kyushu 2016, or 21 basho ago - Kotoshoho is the first debutant into makuuchi from both Sadogatake beya and Chiba prefecture since Kotonowaka the Younger in the last basho (Haru 2020) - Wakatakakage is back in makuuchi since his ill-fated debut back in Kyushu 2019 - Kotoeko and Kotoyuki are back in makuuchi since Hatsu 2020 - Terunofuji returns to makuuchi since falling out of the division in Hatsu 2018, the first time in 14 basho. He is the first makuuchi rikishi to fall to Jonidan and successfully return. He now is the new record holder for lowest demotion from makuuchi, which is Jonidan 48w. This far surpasses the previous record holder Tosayutaka who returned from sandanme 84w - Chiyonoo returns to Juryo since Kyushu 2018 - Asabenkei returns to Juryo since Natsu 2018 - Fujiazuma returns to Juryo since Haru 2017 http://www.sumo.or.jp/ResultBanzuke/topics/

Longtime NHK commentator Fujio Kariya has retired as of April 30th (Japan time) from being one of the voices that we get to hear during the sumo broadcasts, having reached the age of 60. He will be moving into a second career job as a sports producer for Tachihi Holdings Group starting May 1st. Below are some excerpts from Nikkan's interview with Mr. Kariya. Q. You are leaving on April 30th, tell us how you feel. "I'm getting emotional about having worked 38 years. It was my dream as an NHK announcer to do commentating for a Japanese gold medal scene at the Olympics, and I'm glad I was able to achieve that." Q. What were the gold medal winners that you announced for "I got to commentate on the 2004 Athens Men's Gymnastics team, and for Shizuka Arawaka who won gold in figure skating at the 2006 Torino Olympics. Both parties were not favored gold, and many said it was impossible for them to do it. For the men's gymnastics, China was favored. When it was Arakawa, Sasha Cohen and Irina Slutskaya were the gold medal favorites." Q. As an announcer these are the gold medal memories that come to mind? "Yes, definitely these two. I'm glad my dream was achieved." Q. You also announced sumo for a long time "I was involved with sumo for about 35 years. I couldn't imagine how much it would change from then. I started during the Chiyonofuji era, got to see Waka-Taka, the Hawaiians, the Mongolians, and the Europeans bring about a new era of sumo. It's quite unbelievable and never saw it coming. Afterwards Endo and Kisenosato made things exciting too. I've seen peaks in sumo popularity and also bad times twice. When I started announcing 35 years ago, violence in sumo was common knowledge, but things have changed drastically. I've been deeply connected with the sport and feel a love for it too. It is popular right now but those who strive to compete are becoming fewer and fewer. My hope is that they will hold an annual amateur tournament for international wrestlers." Q. What is your most memorable match "The 1988 Kyushu senshuraku match between Chiyonofuji and Onokuni. It was when Chiyonofuji's 53 match streak was stopped. Back then I was still a lower ranked person in the announcers group. So my sempai's got to work on the Chiyonofuji side of the ring while I got assigned to interview Onokuni. There was nobody in the west side of the hanamichi, so I was able to get halfway to the dohyo to watch the action. And then Onokuni won, and the zabutons were flying. Onokuni came back into the darkened walkway, and I could see that he was so white. His lips were blue and his face was pale. Seeing that, I realized to myself that this is truly sumo. A person who trains for so many years will pour so much of their spirit into one match that is so important. This is what impressed me so much about sumo, and no wonder that people are still interested in the sport after 1500 years. When he walked up to me, I asked him 'How was it?' to which he was not able to answer because he was still excited and having an adrenaline rush. After a little bit, his response was 'I've been called a weak yokozuna, so I'm very glad to have won!'" https://www.nikkansports.com/battle/sumo/news/202004290000668.html

11

Hakuho in a phone interview expressed relief that the Olympics have been delayed rather than cancelled. It has given him more reason to continue into 2021. https://www.nikkansports.com/battle/sumo/news/202004270000633.html

This is not surprising given the recent revelations that Kakuryu had shown interest in staying on board. It would make all the sense in the world for him to take on the Izutsu kabu.

If Asashoryu had gone on for a another year or two, perhaps Hakuho might not have 40 yusho at this point. But then again, it is all about "what if?"

Yes that one above is definitely not that of starting his win streak.