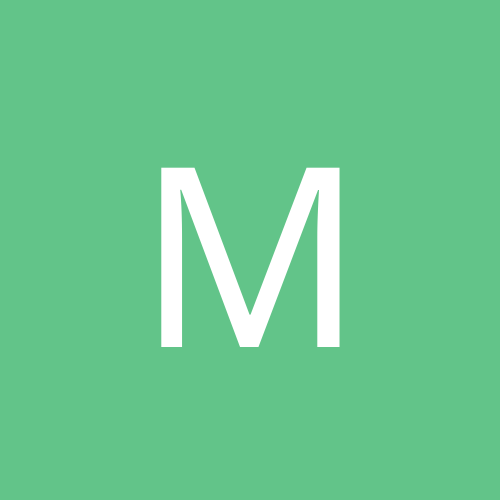 madorosumaru
Active Members
Content Count

2,541

Joined

Last visited
Community Reputation
7
Neutral
About madorosumaru
Rank

Vincit Qui Se Vincit

Affiliations
Favourite Rikishi

Asashoryu, Asasekiryu, Ama, Sokokurai, Kyokushuho
Final Tally Day 1 - 6,300 Day 2 - 5,300 ... All-time low Day 3 - DNA Day 4 - DNA Day 5 - 5,600 Day 6 - 5,800 Day 7 - 8,200 ... Manin Onrei declared Day 8 - 8,800 ... Manin Onrei declared Day 9 - 6,550 Day 10 - DNA Day 11 - DNA ... Typhoon Warning Day 12 - 6,300 Day 13 - 7,650 Day 14 - 9,500 ... Manin Onrei Day 15 - 11,000 . Manin Onrei

The largest crowd of the basho, 9,500, attended Day 14.

Day 1 - 6,300 Day 2 - 5,300 ... All-time low Day 3 - DNA Day 4 - DNA Day 5 - 5,600 Day 6 - 5,800 Day 7 - 8,200 ... Manin Onrei declared Day 8 - 8,800 ... Manin Onrei declared Day 9 - 6,550 Day 10 - DNA Day 11 - DNA ... Typhoon Warning Day 12 - 6,300 Day 13 - 7,650 Another DNA for Day 11 but that was the day Typhoon Roke struck Tokyo. Actually, there were a surprisingly number of people at the Kokugikan who braved the weather when neighboring Tokyo Dome postponed the Giants game. Kyokai resumed releasing attendance figures for Day 12 and Day 13 as the crowds were more respectable. The final two days should be "Manin Onrei"--such as they are.

Day 1 - 6,300 Day 2 - 5,300 ... All-time low Day 3 - DNA Day 4 - DNA Day 5 - 5,600 Day 6 - 5,800 Day 7 - 8,200 ... Manin Onrei declared Day 8 - 8,800 ... Manin Onrei declared Day 9 - 6,550 Day 10 DNA For the third time in 10 days, NSK did not announce (DNA) the number of unsold tickets and thus Sankei Sports did not publish the daily attendance figure. Let's look at some other numbers.  Video Research Ltd., a consulting firm that publishes weekly ratings for television, reported that viewership for shonich on Sunday, Sept. 11, was 8.9%. Ratings improved to 10.7% for Day 7 on the following Saturday. How do those numbers compare with other sports telecasts? Well, the Olympic qualifying match in women's soccer between Japan and North Korea on Thurs., Sept. 8, attracted a whopping 25.2%. Nadeshiko Japan is, of course, enjoying tremendous popularity ever since its victory in women's World Cup. Their Monday game against Australia drew 19.7%. What about men's soccer? Japan's World Cup qualifying match against Uzbekistan on Tuesday had a viewership of 20.9%.

Why should that be against a Kyokai rule? He is not "intentionally" losing. On the contrary, he is showing "fighting spirit." Even in other sports, "playing hurt" is an admirable quality. That's not the point, is it? Even if he goes kyujo, he would have tried his best. He appeared on the dohyo--savoring his hard-earned sekitorihood--as many times as he possibly could. It may appear "dumb" to you, but that's how he wants to finish his career--if it comes to that. I would be more concerned/upset about Aoiyama's "herniated disc." How can a guy possibly return from that kind of injury in matter of a few days? Here we have a young prospect with a bright future, not some old stiff who is having his "Last Hurrah."

Kaonishiki knows perfectly well what he is doing. As mentioned, he is a 33-year-old college grad who has been in Ozumo for 10 years. Prior to returning, he consulted a doctor, who gave him the "go-ahead" as long as he promised to keep the knee wrapped tightly and go for a thorough check-up after the basho. He is taking pain-killers everyday so he could continue to appear on the dohyo. When Kaonishiki was promoted to juryo for Nagoya Basho, he set a record for collegiate wrestlers by requiring 60 basho to achieve that rank. So he is not an upcoming prospect with a bright future. In fact, without the recent scandals, he would not even be a sekitori. In 2005, he injured the ACL in his right knee and missed a couple of basho. He knows that if he goes kyujo, he will most likely never be a sekitori again. So, he is "going to give it the old college try." He told the press, "Look, everyone is hurting somewhere. I wanted to [go on the dohyo] even if I were to lose."

Despite many empty seats, "Manin Onrei," the second of Aki Basho, was declared for Day 8. Photo Update: Attendance for Nakabi was announced as 8,800, the best so far this basho, but well short of capacity (11,000). Day 1 - 6,300 Day 2 - 5,300 Day 3 - Day 4 - Day 5 - 5,600 Day 6 - 5,800 Day 7 - 8,200 Day 8 - 8,800 A committee to promote ticket sales met on the 18th to discuss ways to increase attendance. This group consists of 30 Kyokai members including the 13 oyakata in charge of ticket sales and regional basho plus gyoji and yobidashi. They discussed matters such as ticket pricing and will present suggestions at the directors' meeting after the basho.

It's Kokkai this time. It was disclosed that he married a 22-year-old Georgian girl. The ceremony took place on August 13 in Georgia. The happy groom said, "She has been to the Kokugikan about twice this basho. What I like most about her is that she is so kind and gentle."

but the ones who can are still spending like crazy for the expensive masu seats with ochaya sets over 100,000 a box... They aren't holding back.. that part stays the same... (In jonokuchi...) A little perspective. On Sunday, when shonichi attendance was a paltry 6,300: Yomiuri Giants, the ever-popular baseball team, drew 39,722 for a 2 pm game at the Tokyo Dome, not very far from the Kokugikan. That same evening, Yakult Swallows, not nearly as popular as the Giants, played Hanshin Tigers at Jingu Stadium in front of almost 22,000 fans. The attendance at the Lotte vs Rakuten game in Chiba was 16,500. What about J-League soccer? Three of the nine Week 25 games were played on Sunday. The game between Kawasaki Frontale and Vissel Kobe at Todoroki Stadium attracted a crowd of 15,000.

On the seventh dayof Aki Basho, Kyokai "created" an SRO and unfurled the "Manin-Onrei" banners from above. Was the joint full? Not really. NSK announced that 2,799 tickets remained unsold, so that would make attendance at the 11,000-capacity Kokugikan 8,201. Plenty of upper masu boxes and second floor chair seats were unoccupied. There is no "official" standard for what constitutes an "SRO." For a Tokyo Basho, the NSK PR Director, Dewanoumi Oyakata, would be the one to decide. In this case, 3/4 full was enough for Manin-Onrei. A news source mentioned that, in contrast, during the Waka-Taka Boom, Ozumo would not declare a full house even when a dozen or so tickets remained unsold. When asked about whether they were jumping the gun a bit, someone from the PR department explained, "We sort of did it for luck." Hanaregoma Rijicho was not all smiles, but he did say, "Well, it was a Saturday, and in any case, [the larger crowd] has to be seen as a good thing." So far, the attendance at the basho has been: Day 1 - 6,300 Day 2 - 5,300 Day 3 - Day 4 - Day 5 - 5,600 Day 6 - 5,800 Day 7 - 8,200 Sankei Sports did not publish attendance figures for Day 3 and Day 4. According to those who attended on those days, the crowd was just as or even more sparse than for Day 2. It would appear that after the media made a fuss about an all-time low crowd for Day 2, the Kyokai simply did not want any more bad publicity and refrained from releasing any attendance numbers. When the situation improved if ever so slightly on Day 5 (an uptick as they say on Wall Street), they resumed announcement of attendance figures.

Masses of empty masu seats even after naka-iri . . . Photo Capacity: 11,000 Day 1 - 6,300 Day 2 - 5,300 The 5,682 unsold tickets for Day 2 set an all-time record since the opening of Ryogoku Kokugikan in 1985. The number of unsold tickets broke the previous record of 5,118 set on Day 3 of Hatsu Basho in January of this year. Previous "Joint is Empty" Threads

Instead of a wedding ceremony, an engagement gift exchange ceremony was held on June 11 at a shrine in Takaoka City, hometown of Sunaho-san. In front of both sets of parents, Toyonoshima was like a shy adolescent boy. "I was so nervous . . . and happy . . . that I just couldn't stop smiling," he told the local reporter. "I kept telling myself, 'What a lovely girl she is.'" The prospective bride was equally in a daze: "There were lots of people there, but all I could see was the Sekitori."

It has been disclosed that maegashira Shotenro is married to Kyokutenho's younger sister, Hishigsuren Nyamjav. The 29-year-old rikishi and his 34-year-old bride began their relationship two years ago and registered the marriage after July's Nagoya Basho. By Kyokai regulation, the two brothers-in-law will be prohibited from facing each other in regularly scheduled honbasho bouts. The exception would be a yusho ketteisen.

Former Takadagawa Oyakata (erstwhile Ozeki Maenoyama) was a closet Korean. Zainichi 在日 (Koreans in Japan) organizations list him among the many former sekitori of Korean origin in Ozumo. His last name was changed from Kaneshima to Nakaya to Shimizu 金島→中矢→清水. Kaneshima contains the kanji 金, a tell-tale sign, since it is the surname Kim in Korean.

Capacity - 8,000 Day 1 5,500 Day 2 3,700 Day 3 3,800 Day 4 4,000 Day 5 4.400 Day 6 4,200 Day 7 6,000 Day 8 6,500 Day 9 5,500 Day 10 4,400 Day 11 4.500 Day 12 5,400 Day 13 5,700 Day 14 6,700 Day 15 7,700 SRO Finally, Manin Onrei on Senshuraku. The crowd was not quite up to capacity but enough for the SRO banners to be displayed. This is the first time since records were kept that there was only one SRO during a Nagoya Basho. The total number of spectators was 16,900 less than last year when attendance was hurt by the baseball betting scandal. According to people close to Ozumo, this year group and corporate sales were down considerably from previous years. As a result of the poor attendance, concession sales were also poor. A souvenir store attendant said, "Sales are about half of last year when it was already low." Sponsors for kensho are also missing. Although there were 300 more banners than last year at the depth of the scandals, the total this year is 491 less than 2009. Nagatanien, which had sponsored an average of 200 bouts a basho, put up only one kensho per Takamisakari bout this time. "We are still interested in sponsoring Ozumo," said a corporate spokesman. "However, we want to see how things develop in general." Hanaregoma Rijicho is cautiously optimistic. "Business hasn't been good this basho, but we are seeing a lot more good sumo. If we can continue presenting a good product . . ."