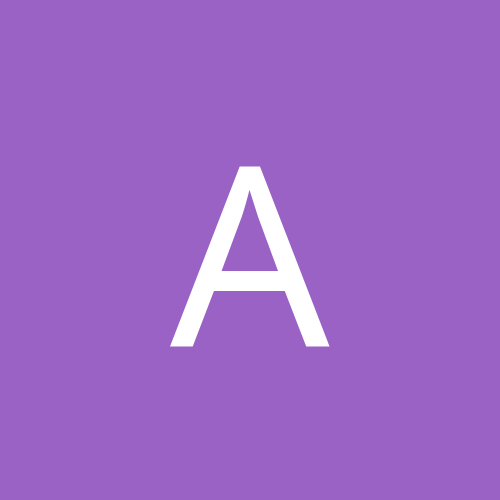 akaikeinfo
Inactive Members
Content Count

14

Joined

Last visited
Community Reputation
7
Neutral
He seems to be one of those people whose hobby/obsession is deleting Wikipedia entries.

All of our 3-2 boys (Okino, Rikiyushi, Kotouraga) are now 3-3. Day 13 sees Kotouraga vs "baseball boy" Morimune in a match that will have a net zero effect on the number of members of the persistence club. If Kotouraga wins, he exits and Morimune will have his 3rd straight MK to start his career. A Morimune win means we need never mention him in this thread again.

We need Okino vs Rikiyushi and then Okino vs Kotouraga to get two guys those elusive KKs. Today we have "baseball boy" Morimune trying to get his 1st KK in his 3rd basho and avoid joining the club, with his first shot for win #4 against former long-time persister Daishiryu. Miyakojima needs two wins in a row, first against Kozakura, who KK'd his very first basho but only one time since over the past 2.5 years.

Clash of the titans today: Okino vs Miyakojima with the winner having two shots to get the elusive KK. By the way, Miyakojima has won all five of their previous meetings. Also, Kotouraga is getting Jd90 Nakano as he tries to go 4-1 and graduate from the list. I think Nakano will be a little too much for him; in 7 career basho before Nagoya he's gone 3-4 six times but went 4-3 in his 3rd basho to avoid ever joining the watch and becoming Chibahibiki.

How'd my guys do? Ikioi went 9-6 at Maegashira 9w and will get a nice promotion. Kitahirama went the opposite way, going 6-9 at Juryo 12e and will probably get demoted to Makushita. Chiyosoma was 4-3 at Makushita 32e. Sadanasato will get a good promotion going 5-2 at Sd85e. Chibahibiki got his elusive 4-3 by winning his final four matches and finally got off the persistence watch after several 3-4s, and will move up a bit from Jd84e. Wee little Oshio also got his KK with a 4-3 at Jd90e. Matsuda at Jk15w just missed his KK, going 3-4 in his first Jonokuchi basho. I hope he doesn't end up in that persistence list! Ogiryu was 2-2 in mae-zumo.

I let myself get sucked into the Quest for First Kachi-Koshi. Okino vs Masaya: Ugh, Okino. Masaya's green as grass and there for the taking, but Okino's lack of athleticism and cluelessness on what to do with a belt grip keeps him in the persistence club. At least 3-4 is his best career basho after getting the weakest of the shin-deshi lot after his 0-7 last time. Miyamoto vs Yakabe: Yakabe has a huge weight advantage and easily pushes the skinny Miyamoto out of the ring. Chibahibiki vs Moriurara: Almost as highly anticipated as Hakuho vs Kisenosato! Poor Moriurara. Mr. Persistence himself has both of his knees taped and both elbows heavily bandaged and he limped onto the dohyo clearly not at even his modest 100%. Our "Prince of Three-Four" ended up winning pretty easily. It's Sandanme or Bust for Chiba, now that he has the KK monkey off his back. Moriurara's obviously going to be like Kasachikara and Shikinokawa and yo-yo from low Jonidan to Jonokuchi. Some possible future persisters: Kaikoki went 0-7 after an 0-5 mae-zumo and got massacred by a Day 13 returnee. Teruju went 1-6 and also got fed to a Day 13 returnee. Both Sakai (2-5) and Terumichi (2-4, Day 15 to come) lost to Okino (as did Kaikoki). Sekizuka went 1-6 and his performance against club member Sadaisamu today was incredibly lame. Who did Sekizuka possibly beat? Oh, it was Okino back on Day 3. The database is down so I'm not sure if there are any new members to the club, reaching their third MK in the current basho.

Well, Day 13 saw Kotouraga lose to Honda to remain in the persistence club. Our other three 3-3 hopefuls are all in action on Day 14. Very good, Chibahibiki did get former persister Moriurara. Now's your time, sweet Prince. Miyamoto got Jk10e Yakabe. Yakabe's a big boy at 156 kg and will probably be just too much of an immovable object for Miyamoto. Okino got Jk22e Masaya (133 kg). It's hard to see Okino winning unless Masaya makes a really dumb mistake. I think Chiba's getting out of the club today!

What about Obamaumi? Notice when he debuted.

I'm pretty new here and I've decided as I've started following sumo beyond the top division, to adopt one guy from each of the six divisions. My loosely-defined criteria were to pick lighter rikishi and mostly guys that in the current basho have about a .500 record or slightly better in the lower part of their division. I also tried to not pick "obvious" choices like Takanoyama. I ended up with seven as I couldn't bear to cut either of my two favorites from lower Jonidan. Chiba's the Prince of 3-4 and Oshio's the most fun of the scrawny guys. Unfortunately, Oshio's already 24 and it's hard to see him getting big enough to ever be able to beat anyone but other little guys and the greenest of the young flabby kids. So, presenting the AkaikeInfo Virtual Beya: Makuuchi: Ikioi (26, 191 cm, 131 kg, current rank M9, current record 7-5, career high M3) Juryo: Kitaharima (26, 182 cm, 117 kg, current rank J12, current record 6-6, career high J8) Makushita: Chiyoshoma (21, Mongolian, 183 cm, 90 kg, current rank Ms32, current record 4-2, career high Ms32) Sandanme: Sadanasato (20, 183 cm, 119 kg, current rank Sd85, current record 4-2, career high Sd85) Jonidan: Chibahibiki (20, 175 cm, 98 kg, current rank Jd84, current record 3-3, career high Jd84) and Oshio (24, 167 cm, 67 kg, current rank Jd90, current record 4-2, career high Jd51) Jonokuchi: Matsuda (18, 179 cm, 89 kg, current rank Jk15, current record 3-3, first basho beyond Mz) I'd like to eventually have 10-12 adoptees, so I'll pick up shin-deshi or others if they meet my random criteria or I need to replace people as they go intai. EDIT: Obviously I have to add this guy: Mae-zumo: Ogiryu (16, 175 cm, 67 kg, current rank Mz, current record 2-2)

No one's out yet, but we've got some guys at 3-3 going into their last bout. Okino's already managed the best basho of his career with his first time at three wins. The schedule maker has been awfully kind to him so far, as he's beaten three weak newcomers in Kaikoki (0-6), Terumichi (2-4), and Sakai (2-4). All three of these guys, particulary Kaikoki, might be future fixtures of the persistence list. He'll probably have to beat someone a bit stronger if he's to get his KK. Miyamoto lost yesterday in his first chance of his career for KK, but he gets one more chance. Maybe they can give us Miyamoto vs Okino! In low Jonidan, both Kotouraga and Chibahibiki have rebounded from slow starts to get to 3-3 and have a chance. Kotouraga has won 2 in a row and Chibahibiki has come all the way back from an 0-3 start to show us why he's the "Prince of 3-4". As we know, Chiba has a terrible record of futility in going for that elusive fourth win. Maybe they can give us Kotouraga vs Chibahibiki! EDIT: Kotouraga got Honda (also 3-3) on Day 13 and he's 0-1 in his career against him. None of the other three have matches on Day 13. I'm especially rooting for Okino (because I don't think he'll ever have a better chance--he got so lucky with his opponents this time) and Chibahibiki (because I think he's a little too good for this list and needs to get the monkey off his back).

I think that Miyabiyama vs Wakakoyu match was the sumo equivalent of watching two lower mid-table teams in the 3rd division of English football play a 0:0 draw during a rainstorm on Tuesday evening.

Baraki's the kid who stood on his tippy-toes to "qualify" in terms of the height requirement, right?

I noticed that the user of chongake is Kyokutaisei (i.e. the young rikishi from the "A Normal Life" documentary) and the database shows that it's actually his favorite technique and has used it 12 times in his career already. He's already used a pretty large variety of kimarite, including some other techniques that hardly anyone else is using. I guess it's not a surprise, as he's a light rikishi, has a judo background, and his coach at the start of his career was a smaller guy as well that won several special prizes for technique. It'll be interesting to see how much farther Kyokutaisei will be able to progress up the banzuke.

If Kotooshu is the king of 8-7 (yes, he got 10 this basho), then poor Chibahibiki is the prince of 3-4.