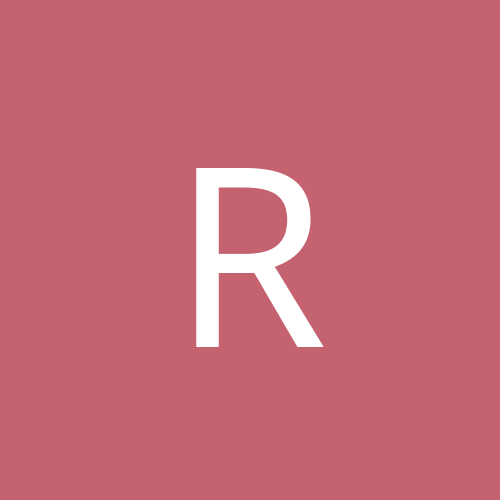 rzombie1988
Regular Members
Content Count

366

Joined

Last visited
Everything posted by rzombie1988
You don't fluke two consecutive 14-1s because of the weakness of others. Give him some credit. He stood up to the pressure of pulling out that second 14-1, knowing that a yusho was essential, way better than a certain other yokozuna candidate did recently. And the promotion standard has always been two consecutive championships or the equivalent, which he met. To me a 14-1D 14-1Y is more impresssive than Musashimaru's two 13-2 yushos or Wakanohana's 14-1 and 12-3. I'm not saying its luck at all. I'm saying he got hot at the right time and was able to take advantage of the weak field and injuried rikishi. A win and a 2nd place finish is not more impressive to me than 2 wins. No matter how you put it, it's not equal. Especially not in any sport I know of. You think the Miami Heat would prefer their first title win plus their loss over the Mav's as opposed to their two straight titles? I think not.

I'm not really surprised by Kakuryu's result this basho. In his last 10 basho he went: 9-6 8-7 8-7 10-5 10-5 9-6 9-6 14-1 14-1 9-6 Just looking at his record, you can see that 9-6's are a lot more likely coming from him than a 14-1. I just thought he benefited from some recent weak fields and various injury issues with Harumafuji and Hakuho. I'm still against promoting someone without two straight basho wins and I'm going to stick by that. I only really watched about the last week of this basho. Way too much going on here unfortunately, and araibira's constant copyright issues always kills my interest some. I'm expecting a pretty competitive basho next time around. Hak's chasing the record, HF doesn't wanna become the 3rd ranked Yokozuna, Kak's gonna be desperate to forget this mess, Kisen basically watched Kak take his spot and is getting closer to his first title, add a Goeido who has a long shot at an Ozeki spot then up and comers like Osuna and it should be a lot of fun. I also do think the field up top is getting a lot more closer and competitve which makes for good tournaments.

Koto's looked the most suspicious to me today. That was a heck of a roll...

Weightlifting in bare feet: What could possibly go wrong?

I know it's the angle and lens but doesn't Takanohana look really small compared to Kakuryu in this picture? Remember, Tak is much thinner and he isn't wearing any of the stuff Tak is wearing along with not being barefoot. For my money, Hakuho has the best dohyo-iri I've ever seen.

So, if we look at people who won a title, came in second place before or after it and took down a Yokozuna in their title run, we would have had these guys as Yokozuna in the 1900's: Kaio - Would have gotten it in 2003 and 2004 Chiyotaikai - In 2002 Takanonomi - If you are being friendly in 1996 and extend it over 4 basho's(he won 1 and got 2nd in 2) Konishiki - Should have been Yokozuna anyway in 1992 and easily would have been now Hokutenyu - Questionable but in 1983 he won 1 and got 2nd in the tournament before it as a Sekiwake Wakahaguro - In 1959 with a 13-2 Yusho and a 12-3 Jun-Yusho in the previous tournament. Only problem is he would have started this run as a Sekiwake. Masuiyama in 1948/1949 - Debatable. He went 10-1 Yusho, 7-6, and 13-2 Yusho. Shimizugawa - In 1932 he went 8-0 Yusho, 8-2 Jun Yusho, 10-1 Jun Yusho and 9-2 Yusho. I don't even think it is a question that he should have been promoted. He has one of the stronger cases. They said he didn't get the nod because of being from a small stable. Toyokuni in 1929 - He went 9-2 Jun Yusho and 9-3 Yusho then did it again with an 8-3 Jun Yusho and a 9-2 Yusho. He did this in 5 tournaments and should get the nod.

If Kakuryu gets promoted, you have to wonder what is going on in Kisenosato's head. Kak basically just took his promotion away from him.

And some were saying Kisenosato should have been promoted. That would have ended well. ;-)

Are you earning your livelihood through sport? Nope, but doing the bare minimum to slip by traditionally doesn't lead to great results.

Ozeki records are misleading. An ozeki who is not in the yusho race has no incentive to win more than 8 matches. Why go all out with nothing to gain and a chance at a career ending injury? This is the type of mindset that doesn't lead to success. I always try to do my best in sports even when I know I'm going to lose or am losing.

The trick is to get a good Japanese Yokozuna, not a Futahaguro, which is what you get if you don't win a title. A bad Japanese Yokozuna does nothing except fgetting an attendance/rating pop for one or two basho's. The funny thing with Futahaguro is that his record was actually better than Kakuryu's leading up to his promotion: Kakuryu vs Futahaguro - Last 6 Basho's before Yokozuna promotion(assuming Kakuryu gets it) Kak 8-7 vs Fut 11-4 Kak10-5 vs Fut 12-3(2nd place) Kak 10-5 vs Fut 10-5 Kak 9-6 vs Fut 10-5 Kak 9-6 vs Fut 12-3(2nd place) Kak 14-1(2nd place) vs Fut 14-1(2nd place) Futahaguro went 69-21 while Kakuryu has gone 60-30.

I play sports all the time and can tell you that people just get hot and cold at times for no apparent reason. I can also tell you that body aches and pains really affect performances. I play so much better and livelier after a day off than I do after a 3-4 day grind. Finally, when you feel you have a chance at winning, you tend to go harder and try to do whatever you can to pull off the win. Winning depends on so many different factors and on any given day, anyone can win. Any move is a gamble in sumo and being one second or one degree off can change the outcome. I really liked Kakuryu's tactics today against Hakuho. Hakuho always starts far back so Kak went for slaps/strikes that pushed Hakuho back further and didn't allow him to get much going. I've wondered for a while what a good way to counter Hakuho's starting so far back would be, and this might be a good way. I really enjoyed the Hakuho/Kakuryu match as it was pretty violent and they both put a lot into it. I really have no idea where Kotoshogiku has been getting his form from the last two days, but hopefully for his sake he keeps it. Kisenosato almost became Yokozuna due to getting hot at the right times against Hakuho and HF, so who knows where this could lead if he rolls with it. Hakuho is past his peak I think. He's still the best Yokozuna but 14-15 easy wins with yusho's seem to be over. Still, even him going 13-2 more often is going to be enough to win. I do think all of the Ozeki are helped out by Kotooshu and Baruto retiring. I don't even think it is a question. With Koto and Baruto still being around, I think this tournament would have looked a lot different and probably would have been a guaranteed Hakuho win. I think we are going to get more tournaments like this one with more people stepping up to take the spots of Baruto/Kotooshu and more Ozeki doing better without Baruto/Kotooshu stopping them.

Having a master's degree myself, here's my thoughts on this: Due to his status and due to graduate schools really trying to help you pass, it's highly unlikely he does not get it through it. Believe me, no school is going to fail Harumafuji even if he never goes to class ever. He will be helped and special accommodations will be made for him. However, Sumo is a really busy sport and arguably, a busy life of its own. I do not know how he can find time to go to classes and get real life working experiences for this when he's going to have to focus on sumo. It's just not possible unless you spread this thing out for a long time, which he could. I don't see why he is getting this degree. His name alone and his connections are enough to get him any job he wishes already plus, he could already make a great income in sumo even if he retires. I would argue that a graduate degree is a huge step down for him and honestly, below him. I don't see how it benefits him.

Sorry, but I don't think Kakuryu should be made a Yokozuna even if he wins this one. 2 good tournaments after 7 tournament in a row with atleast 5 losses is not Yokozuna worthy, it's forced retirement worthy. I would begrudgingly give it to him if he gets 2 tournament wins in a row, but I don't think he can last over time.

Can't really feel bad about this one. He never reached his potential, he never showed full effort and he never really looked interested. He's kind of been a waste of space for the last year or so and I won't miss him. I really do find sumo retirements funny though with how people will get the same record for a while then suddenly drop to an extreme 1-14 record or something like that.

I tweeted him and suggested he go for it. He only has to win one more and can take off for the next two months.

The kyokai likely set it up. Goeido did it last year. The arm wrestling tournament is a yearly TV fixture and gets lots of press, which the Kyokai likes. Nobody is out there to hurt each other and nobody is going to let themselves get hurt. They are all pro's.

Ozeki is a different beast though than Yokozuna. You can be a failed Ozeki and live to see another day. If Kisenosato can't win a tournament, he'll be retiring. The Japanese want a successful Japanese Yokozuna, not a failed Japanese Yokozuna. The title is meaningless if you can't win. The Sumo Association and Kisenosato will also look awful and get tons of heat if he doesn't win. I see no problem with the declining amounts of Yokozuna. It's not a game. Sumo is also at the lowest it has been popularity wise for a long time. Less popularity -> Less appicants -> Less cream of the crop applicants -> Less Yokozuna. In the end, if Kisenosato is worthy of being a Yokozuna, he will show it. All the promotions in the world won't make up for 0 titles.

If Kisenosato gets the nod with only one title, it will backfire. I could totally see Harumafuji and Hakuho being pissed about it as well as other people who had only won one basho. It's not fair and if it doesn't work, it will dilute the title of Yokozuna and it'll tarnish Kisenosato. We could be seeing the next Onokuni, as he got his promotion with 1 title, a 12-3 and a 13-2. He never won another title. The current system is perfect. It's challenging but, you know, every Yokozuna since the rule really got pushed with Asahifuji/Akebono has had the credentials. Harumafuji has gotten tons of crap(even from me) even though he has 6 titles to Kisenosato's 0 titles. The pressure and expectations are going to be so unreal that Kisen will never live the promotion down if he gets it. Mark my words. Beware of the crap that's gonna be stirred. I don't think Kisenosato's going to win the tournament anyway. His usual deal with early losses to nobodies will haunt him like it always does. Just to hammer it home, I hope everyone lays off Harumafuji. He had a decent to good year as a Yokozuna and clearly is worthy of the title.

Urota looks like the comedian Haru Ichiban who does Antonio Inoki impressions.

I definitely think we are seeing Kotooshu's swan song. He has been declining for a while and combining his lack of heart with injuries just screams that retirement is near. I think Kotoshogiku will come back and maybe have a chance at making Ozeki again, but I really can't see him getting 12 wins. He always has a problem with losing stupid matches early, so he may have issues. Goeido is definitely the next Ozeki. I said at the start of this that this basho should be an easy 11 wins for him and that was before Kotooshu and Kotoshogiku were out. I can see him making a stronger effort next basho to finally get to Ozeki. Not sure who else can make the jump besides Goeido at the moment. It's too early to judge whether Endo can or not, but he's realistically the next best shot.

I think Sumo is screwing itself with the one foreigner only rule. I'm not saying gaijin are game changers but they do make things a little more interesting. I also don't think it's fair to discriminate due to nationality, but yeah welcome to Japan. One thing sumo should also keep in mind is that has the oppurtunity to attract different people from all over the world due to it being basically free to do and due to the fact that anyone could realistically do it. The one foreigner only rule though isn't going to help. Finding a Japanese yokozuna might help out things a little but I don't think it will make a huge difference. The same people who watch are going to continue to watch and most likely, the people that don't watch still won't be watching. Makuuchi's starting time is always going to hurt it these days at the gate and on TV and many people are still turned off by it due to the scandals. Add in the fact that people have a million ways of entertaining themselves and I just see things staying as they are.

If Goeido is ever going to make Ozeki, now would be a great time to make it happen with both Koto's out and Kisenosato taking an early loss. I think Kotooshu is also on his last legs and will retire in 2014, so the oppurtunity is there. I could see him getting 11 this time and perhaps 11 next time as well to do it.

It depends on what career one expects of him. If it's a career like Takekaze's, then Jokoryu is doing perfectly fine. If it's about potentially becoming ozeki, however, then any basho he spends dilly-dallying with 8-7 records in the low maegashira ranks is wasted career time. Most rikishi stop getting better around age 28. No one is going to be able to frame making the top level of Sumo in the world in only a couple of years as a small feat. Making Makuuchi alone is overacheiving for the majority of sumo wrestlers.

25 isn't especially young. By the time he turned 25, Kakuryu had spent 12 basho in the upper echelon of makuuchi (i.e. ranked in sanyaku or facing all sanyaku as a maegashira). Kotoshogiku 20 basho, Kisenosato 28 basho. Jokoryu may be new, but he's not young. Way too early to be closing the book on Jokoryu. He's got a long career ahead of him and it's too soon.