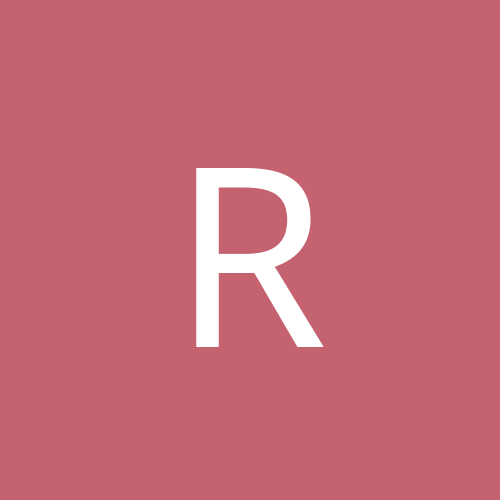 rzombie1988
Regular Members
Content Count

346

Joined

Last visited
Community Reputation
152
Excellent
Kakuryu is 35 and hasn't completed 5 tournaments in one year since 2017. Even if he comes back in March, do we really expect him to be able to make May and July? Hakuho got an "out" this basho, but it's the same story. The odds of him making some miraculous non-covid recovery back into full-time status aren't looking good. Someone like a Tamawashi has had 160 more matches Hakuho and 178 more matches than Kakuryu since 2017. It's beyond unfair.

The website already knows which stable each wrestlers is in as their stable is listed. All I'm asking for is that a page is created for each stable so we can see where each person belongs and who else is in their stable. If you take some of the replies here at face value, you would think I am talking Chinese and that nobody here has any idea what I'm talking about. If you start considering the events of the last week on this sub involving 2 other users in this thread, it seems like there's a little more to it.

When you see the wrestler's stable, you should be able to click it and it should take you to the stable page, as I said.

I'd really love to see a link on each page to the wrestler's stable.

Racism accusations - I don't believe this is a race thing. Not that it matters. Once you start bring up that stuff, it's a dead end road that no one will ever find a happy solution to. The accusers will never be happy and the accused will never be able to do enough. YDC not being health experts- Okay, the YDC are not health experts. That's a fair point. Injury concerns - Hakuho did not declare that he was out until a few days before the tournament. And if that's the case, this clearly isn't a risking the career scenario. Hakuho has not completed 4 of the 6 tournaments in a year since 2016. 4 years ago. Whatever is up with him, it's been going on for years and does not seem likely to get any better. Does anyone see him completing all 6 tournaments in 2021 or 2022? I don't. The same applies to Kakuryu who only completed 4 whole tournaments once since 2016. If these guys had surgery and were out for long periods of time each run, it'd be a lot more understandable. It's just they have these injuries that they aren't getting surgery for or taking long recoveries for and it seems more like its just wear and tear or old age.

I have no doubt that like a Tim Duncan could return for one night or a small stretch of games and do very well. I have a lot of doubts on whether he could do that for 82 games. I think that Hakuho can win one basho after many months off, but I'm doubting whether he can do that if he had to wrestle every match. Now the problem here is that while anyone under Ozeki has to not only wrestle but do well in 65-90 matches each year. Kakuryu only had to wrestle 16 times this year and Hakuho only had to wrestle 32 times this year. It's a major advantage to only have to wrestle a 1/5th to 1/2 of the matches other people do. It's a lot less wear and tear and it's a lot less chances for injuries. It sucks for the fans who don't get to see the top ranked wrestlers wrestle. It sucks for the promoters who have to convince people to buy tickets and sponsorships for an event where the two most important people might not even show up. It sucks for the wrestlers who can't get kinboshi, can't make the headlines for grabbing a big win over a Yok and can't get better by wrestling against better talent.

There was nobody stopping Aoiyama and Gagamaru from dropping some weight except themselves. When your career is affected by your weight, I think it is something you should take a little more seriously. 16 of 33 current Maegashira have reached Komosubi not counting the 9 current K/S/O/Y ranks. That's almost half of all Maegashira. If you have a good basho around the M4 level, there's a good chance you will get to Komosubi. Getting to Komosubi and staying at Komosubi are two very different things. Gaga had 1 tournament at that rank. Aoiyama hit the rank 3 times, but each time he only lasted a single tournament.

Yes, that sums up most of my sentiments, though it is totally possible to do 9-12 wins and not advance past Ozeki. And I totally get why someone like late career Kaio or Koto wouldn't leave once they start declining. It's hard to pass up all that cash and maybe they really just enjoy what they do.

I wouldn't have thought less of Kisenosato if he never made Yokozuna for instance. I would have thought less of him if he never won a title though. Baruto was fine, Terunofuji, Kaio before he hung around too long, Konishiki before he got too fat are just some examples.

I want to see Ozeki who can get into title races and maybe even win sometimes. I don't like Ozeki who just kind of hang on for years without much else going on. And Kotoshogiku had many really embarrassing losses where he would get henka'd and take action movie style falls, which doesn't bring a lot of prestige to the rank. I get why Ozeki hang around when their time is almost up - paychecks are nice, just it doesn't entertain me very much. I'd rather remember the Konishiki who was a freaking force, not the Konishiki that got too heavy and got embarrassed by people he was better than.

What facts am I missing here? Kotoshogiku was able to get 8-9 wins for a long time...just that's it. He was rarely ever the best Ozeki on the banzuke and he was rarely ever able to be in the mix for a possible title. Some people really appreciate that, I don't. This was not labeled as a Kotoshogiku lovefest only thread. If you had labelled it as such, I would not be in this thread.

Yes we did and I still feel the same way. If I'm Kagayaki, I'd prefer to have Hakuho's 23 matches this year or Kakuryu's 13 matches this year over the 65 matches he had. That's up to 52 extra chances of getting injured plus all the fatigue and wear and tear that comes with a sumo match. That's a major advantage. And as a fan, I want to see the Yokozuna competing in every tournament. In my ideal world, there would be match completion requirements per 2 years for Yokozuna(we'll just stick with Yokozuna for this topic). Obviously, it's not reality, but it's something I would like to see. Hopefully the JSA/YDC forces their hand.

I believe both Hakuho and Kakuryu should wrestle or step down. It is just too much of an advantage to be able to take months off and heal up while others have to wrestle six 15 match tournaments a year and get punished hard if they get injured doing it. I believe Shaq could maybe come back for one night and have a 20 point game if he trained hard for it. But I don't believe he would be able to hold up for a full season. I believe the same with Kakuryu and Hakuho. ---- And unless we are extending the Yokozuna process again, Takakeisho should get the rope as he hit the same requirements Kakuryu and Kisenosato did, though obviously there's reasons to be concerned due to his lesser early year.

I'm not really disagreeing that really good Ozeki often become Yokozuna. It's not a guarantee though. Kise went 10/10/10/10/10/13/11/11/13 and had a 2 year run from Jan '15 to Jan '17 where his two weakest bashos were at 9 wins. He eventually did make it, but as we talked about elsewhere in this thread, one bad fall and it's all over. Some people here prioritize being able to get 8-9 wins for years on end and others like me would rather someone have a good year or two where they go big but then burn out for other reasons. That's a difference of opinion. I've already listed Ozeki I didn't really like that much in this thread like Goeido, Kotooshu, Kotoshogiku and the end of Kaio and Chiyotaikai.

You and Seiyashi have done very little but harass me in this thread, with the latter taking it over to another thread now. If you don't agree with my take, that's fine. Make your point, argue your side and if all else fails, you can just stop replying. But don't you dare harass me, call me names, accuse me of things or try to bully me into changing my opinion.