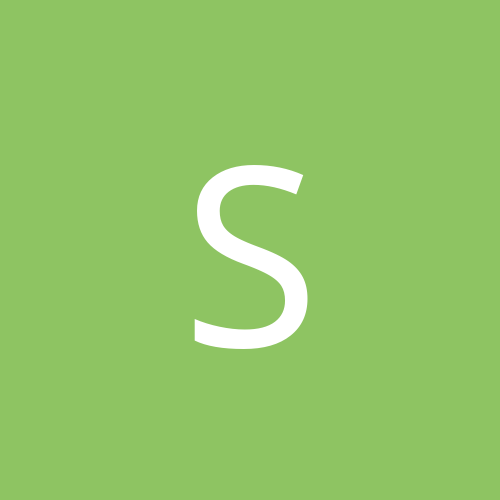 ScreechingOwl
Regular Members
Content Count

480

Joined

Last visited

Days Won

2
Everything posted by ScreechingOwl
As it happens, both J1s are doing very poorly. However, that is rarely the case. Juryo rikishi are matched against makuuchi rikishi, but only against the lower ones. An M16 can, if need be, face an M1. A J1 can never face even an M10. I suggest we'll see next week how disfunctional the pairings in this basho get because of the shortage of makuuchi division rikishi.

These withdrawals highlight the damage done by permitting Kisenosato's extended absence from the dohyo, thus starting each basho with only 41 (at most) rikishi. I'd like to see the macuuchi division expanded to 44 rikishi (it hasn't always been at 42). That would alleviate a lot of the pressure in the basho with high kyujo rates. It's going to be exciting to have an unexpected yusho winner, but there are going to be some awful pairings in week (weak?) two.

ScreechingOwl replied to Fujisan's topic in Sumo Games

bench-sumo@googlegroups.com bench_sumo@yahoogroups.com

ScreechingOwl replied to Randomitsuki's topic in Sumo Games

Well, Jürgen, perhaps you always knew I'd make it, but I honestly never dreamed I'd get this high. It seemed to take me forever even to make the bottom rung of the sanyaku, and making Ozeki seemed to me to be a reasonable approximation of my talents. Still, I'm not one to look a gift horse in the mouth, except at Derby time.... Sincere thanks go to David Benjamin, whose Sumo: A Thinking Fan's Guide to Japan's National Sport was instrumental in aiding my understanding of sumo, and whose power rating system I have used in a modified form over the past decade. Many other people were helpful in helping me develop a basic understanding of sumo, including Mike Wesemann of Sumo Talk. Although I stopped reading Mike's column years ago because I disagree with more than I agree with, it was very helpful in the naughts. All the analysts and play-by-play announcers at NHK and the sumo writers for the Japan Times have been informative. And without Kintamayama's videos I don't even know if I'd be able to compete, because I can't watch sumo live from 3 a.m. to 5 a.m. very often. Thanks also go out to all the strong sumo gamers who techniques I analyzed retroactively in attempting to figure out strategy and how to play the various games. Foremost among them are Pandaazuma, Randomitsuki, Flohru, Norizo, and Susanoo - but honestly, I've looked at how almost everyone in the top 100 has played at some point, and I owe a debt of thanks to each of you. I make far fewer mistakes than I would have if everyone else wasn't such a good player. Additional thanks to Simon for encouraging me to take my play to a higher level. I don't mind being the unretired Harumafuji to his Hakuho. And finally heartfelt additional thanks go to Jürgen, both for tallying and reporting all the sumo events he does, and retiring (hopefully temporarily), without which I have no doubt I'd be at most in third place. Now let's all go out and nail some points in Nagoya!

The day three Makuuchi division torikumi has an almost unbelievable match up pattern: There are 14 top division rikishi with a 2-0 record, none of whom are matched against a rikishi with a similar record; there are 14 top division rikishi with a 0-2 record, none of whom are matched against a rikishi with a similar record; and there are 13 top division rikishi with a 1-1 record, none of whom are matched against a rikishi with a similar record (that includes 1-1 Ryuden, who is matched up against a 2-0 Juryo aite). Now what are the odds of that?

ScreechingOwl replied to Pandaazuma's topic in Sumo Games

Well, I've been kicked out of better places, as any of my relatives will tell you (because they've done the kicking). Mukade! There are 100 reasons I like the name. Now if I can only remember it. Thanks, as always, to the bear for righting the ship.

ScreechingOwl replied to Asojima's topic in Sumo Games

1 A2 B3 B4 B 5 A6 A7 A8 B9 A10 A11 A12 A13 A14 A15 B16 A17 A18 A19 A20 A21 A

ScreechingOwl replied to Achiyama's topic in Sumo Games

I look forward to participating again. And my daughter, KikoCookie, does as well, although this will be her final basho in all daily games as she will be matriculating at university in September.

ScreechingOwl replied to Randomitsuki's topic in Sumo Games

Danke to Randomitsuki for all the work he puts in on the numbers which make this all possible. And to Kakuryu surpassing expectations when I picked him in all the pre-basho games and Bench. I had good play, so so play, and awful play in the various games, but enough good play - and luck - to be wearing green for awhile. I'd like to dedicate my yusho to the memory of Doreen Simmons. When I first was learning about sumo I was able to watch the NHK broadcast on a one day delay, and her vast store of knowledge was fascinating and informative. I wrote her a few emails later on and she was always timely and thoughtful in her replies. Although I congratulated her on her award in the thread on Sumo Forum, and I'm sure she saw that, I meant to send her a personal congratulations as well, and neglected to do it. So if there is anyone out there you want to tell something to, be sure and do it now. We never know when the opportunity will pass. I look forward to matching wits and luck with everyone again in Nagoya and wish everyone a happy and healthy start of their summer. Thank you again, Randomitsuki.

Kotoshogiku is about the easiest rikishi to henka, which is one reason he is on the receiving end of so many. He always charges forward with his head down. His body type has proven difficult for Kakuryu over the years, and he had 22 wins over him (against 26 losses), and he's looked pretty genki this basho, so it wasn't a huge surprise to see the henka. Ideally, yokozuna and ozeki shouldn't henka, but ideally I'd have tomorrow off too. The henka will never be banned so we fans just have to suck it up once in awhile. Overall, there are fewer henka then there were 10 years ago in makuuchi, so at least matters are trending positive.

ScreechingOwl replied to Ganzohnesushi's topic in Sumo Games

The one obvious flaw in Gurowake's system in the past has been the failure to take into account when a rikishi has an obvious and significant injury, and so isn't performing as well as the rating you've assigned him indicates he should. However, while I'm not an expert on probability, it seems much more likely that Gurowake has been absurdly unlucky this year rather than having three years in a row where he was absurdly lucky. One good year could be luck. Three in a row is a good system and skill. And that doesn't simply vanish, no matter how modest its possessor.

It's officially listed on the Kyokai page now: Endo has withdrawn on day 7, Tochinoshin gets the freebie.

ScreechingOwl replied to Unkonoyama's topic in Off-topic

I don't begrudge Sharan making money. I just wish it was still with sumo. Health is such a tricky thing for athletes.

ScreechingOwl replied to Achiyama's topic in Sumo Games

My daughter, KikiCookie, and I are looking forward to playing. Thank you for all your hard work, Angel.

Complete admiration for Osunaarashi's career. A teenage weightlifter in Egypt decides he wants to become a sumo wrestler: that sounds like the plot for a situation comedy. Only Osunaarashi made it happen: he visited Japan, got accepted by a heya, and rocketed up the ranks with a record of 42-6-1 before he entered juryo. (Not counting his Mae-zumo results.) He won yusho in Jonokuchi, Makushita, and Juryo (although the Juryo yusho was obtained after he reentered the rank due to injury). He had one of the best upper bodies in sumo. His style wasn't particularly fluid at the tachi-ai, although I'm sure that would have continued to improve over the course of his career; however he was strong and fought like a lion. Unfortunately, contesting all matches to the bitter end often leads to injury, and so it was for Osunaarashi. His most noteworthy result was either Nagoya 2014, where he won 2 kinboshi and finished 7-8 at M3w, or Aki 2015 where he went kk at M2e (four of the 7 losses were to ozeki, one to a yokozuna). That's still a higher rank than Endo has ever gone kk from, for point of reference. His most admirable result, however, may have been in his last full basho, Nagoya 2017, where at 13Je and facing demotion to the unpaid ranks, a significantly injured Osunaarashi fought to a 9-6 record. I heard one of his early press conferences, where he answered much of the foreign press in English. He was was well spoken and witty. I wish him good luck in his post sumo career.

It's nice to see that sumo is cleaning up its act. Oosunaarashi, a juryo rikishi, gets in a minor accident and lies about who is driving and as a result he is forced to retire. Shikimori Inosuke, the head gyoji sexually assaults a minor and he is given a three basho suspension. Oh, and Inosuke almost certainly lied about it as well, conveniently claiming that "I don't remember a thing - I was drunk." And I'm sure the part about "I am not interested in men" is a lie as well, because men who aren't interested in men don't sexually assault them when they become drunk. Good to see that sumo has its priorities straight. Again. This sport is never truly going to be cleaned up as long as the oyakata run things.

Tochinoshin looked very nervous before the bout and in his false start, but came through with very solid sumo. He has a real path to the yusho now. Kakuryu and Asanoyama needlessly pulled against respective opponents they could have beaten going forward and paid the price for very lazy sumo.

Not counting his kyujo bouts, Kisenosato has faced 19 maegashira rikishi during his time as yokozuna. He's won 9 of the bouts and lost 10, a "winning" percentage of 47%. Let the kinboshi fly!

ScreechingOwl replied to Achiyama's topic in Sumo Games

Thank you for all your efforts, Angel. Let's see how upside down Hatsu is....

ScreechingOwl replied to Pandaazuma's topic in Sumo Games

1-5 Pandaazuma (There's a reason he's the unanimous choice so far; does anyone other than Gurowake even pose a real threat?) 6-10 Norizo (Anyone who's so good that a game is named after him is always a threat) 11-20 Flohru (One of the nicest gamers is also one of the best) 21-40 Andoreasu (could easily finish in the top 5 in 2018) 41-80 KikoCookie (intai propelled by university could be looming, but she's still my daughter) 81-120 Itachi (lots of potential stars in the category) 121-200 Kaiaikakaiko (Try saying that three times fast....) 201-end Hana-ichi (Best comments on Bench thread, bar none)

Doreen has done so much to increase Westerners understanding of the history and culture of sumo. I always enjoyed the days she was on the NHK broadcast and appreciate all the interesting information she gave which enriched my appreciation for the sport. The honour is well deserved.

ScreechingOwl replied to Asojima's topic in Sumo Games

1. A2. X3. A4. X5. A6. B7. B8. A9. B10. A11. B12. A13. B14. A15. B16. A17. B18. A19. A20. A21. B ScreechingOwl

ScreechingOwl replied to Benihana's topic in Sumo Games

You know you are watching far too much sumo when you can actually identify the rikishi just from a small (well, comparatively small) portion of his chest. It took me about three years just to recognize some of these guys from their face....

ScreechingOwl replied to Randomitsuki's topic in Sumo Games

A dozen years filled with greatness: that rivals a real sumo career. This earth-shattering intai gives us all a chance to reflect on how intelligent and analytical Randomitsuki is as well as what a genuinely nice guy he is. I hope retirement is as fulfilling as the games once were and that we get to enjoy his company on Sumo Forum for years to come.