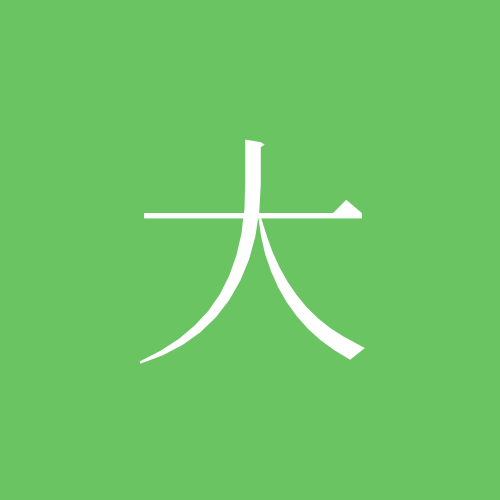 Content Count

6

Joined

Last visited
Community Reputation
0
Neutral
Thankyou nomadwolf for claryfiying. I'm not implying " racial purity", i'm was just inquiring about a certain demographic. What is wrong with that? If I ask, " how many half-japanese rikishi are there"? how is this about "racial purity" or even racist?? What is wrong with some people not counting Sentoryu as Black? Some cultures and nationalities view race differently than others. I"m Latin American, race is view different from the United States or Europe, or other regions of the world. in my view, somebody that is of Sentoryu's background or Barak Obama's background, is not Black , Sentoryu has a mother from a differnece race from across the ocean.( yes, there are Japanese Americans for generations in the U.S, but they originated from Asia nevertheless). I wouldn't consider as Black. There is nothing wrong about that. some here are saying " well, if he were in Jim Crow, he would have to ride in the back of the bus, or in South Africa, or on planet Mars," what that has to do with anything?? (In a state of confusion...) So I don't see what is all this bruhaha about. What is wrong with saying " round-eye" person? wjho says that the opposited of round-eye is " slit eye"?? geez. What would be alternative for round-eye gaikokujin by the " ultra pc crowd" out there? " non-east asian eyes"?? that can't be because there are people in the Americas, like Eskimos and others,and even in Africa, that have similar eyes as East Asians. Let see what good " pc term" will come out.

Ok, take a chill pill, your post is " political correctness gone mad". My post wasn't offensive at all, I never implied that only " dark-skin, native sub-saharan african ancestry,etc,etc" can have nappy hair? Wha is wrong with saying " nappy hair"? does " frizzy" sounds more pc for you? or perhaps " kinky" hair. oh wait, kinky hair is not pc , that means bdsm hair I guess. I knew that somebody was going to come up with some thrash about " slave ancestors". Ofcouse, not everybody with darker skin had slave ancestor, look at Obama, duh!! (Bomb about to be blown...) Most AA, I would say over 90%, had some ancestor that was a slave at some point in time in U.S history, that was what I was referring to, what's wrong with that? How a simple post asking a simple question turns into some " touchy-feely, ultra-sensitive political correctness police"?

Ok, so I guess that anwer is no. The reason I asked this question, is because I've seen gaikokujin round-eye rikishi such as kotooshu, baruto ,kokkai, roho,etc, but they're all White. Not that there something wrong with that, but i was just curious. I love that there are more non-yamatos in Sumo, I think that it would be nice, perhaps, if some Black or East Indians have a presence in the sport.

Ok,I'm aware of that, but Sentoryu can't be compare with your average " AA" of the United States.(I'm not saying that you are implying this). I'm not trying to make this a thread about race, one-drop rule, apartheid and other racial laws of the past.etc, that is controversial topic and this thread is not about it. Perhaps I shoudve been more detailed Who else besides Sentoryu, somebody that both parent,or great,great grandparents were slaves, or some other people that are "mostly" of African descent, not " 50/50", is or has been a professional rikishi in the kyokai?? thanx

Sentoryu was half Japanese. I'm talking about " just Black" like a Black African, or a Black American, both parents are Black. I mean, Sentoryu might be counted as " Black" by some people, but what I mean is just somebody that is not half anything.

Ok, I've searched, but couldn't find any info. I have a couple of questions? 1) Are there any Black Rikishi, or there have been in the past, in the kyokai? 2) Why Manny Yarbough never went pro ? 3) What the kyokai would do for the topknot of a Black sekitori with nappy hair? tell him to get bald and wear a wig? thanx.