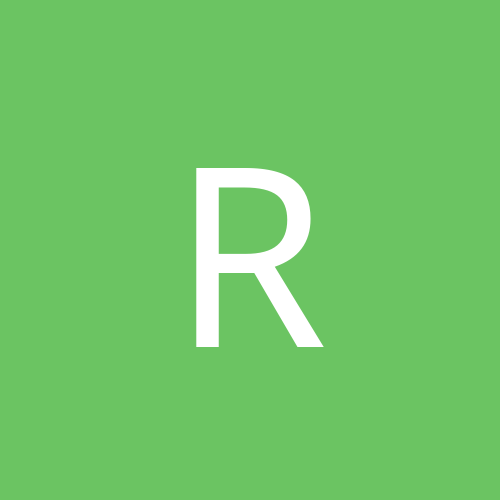 Rijicho
Super Administrators
Content Count

566

Joined

Last visited
Everything posted by Rijicho
Link has been added to Essential Links-thread now.

Yes. I am very happy to see Jonosuke, Shiroikuma, Susanoo and other prominent sumo figures joinining this forum lately! At the same time I wish old timers on this forum would also keep up the posting spirit and not fall into sole spectator role. I truly hope we haven't seen the last of Yubi's posts....

Difficult question. No new subforums for now and forum gallery idea is under consideration. Have to think how to deal with this picture thread.

I'll make an exception this time and refute the poll result a bit (Applauding...) Wakanosato will be the featured rikishi after Takanotsuru. Would love to hear Jonosuke's story about him! Wakanosato will get his time in one week then. For the new members the way this works is that I pin the current Featured rikishi of the week in Ozumo Discussions and when next rikishi is brought up, the old featured rikishi thread is transferred to Featured rikishi-subforum

Have you noticed any chance in the speed of sumoforum page downloading lately? To me sumoforum has become slower and occasionally stalls for seconds before opening a clicked page. No problems in any other site so wondering if there is some problem with the server sumoforum resides at.

It is slow again but these kind of lags seem to be quite rare I think? Too bad it happens now when there is a big amount of new members from sumo ML. If you are reading this now, don't get the wrong impression. This is not usual...

Haven't done any photoshopping or similar acts. Can't help you at the moment but I am sure someone knows and can easily edit the avatar picture by changing the kanji and then send it back to me so I can upload it on forum's server then..

I maintain hope that hits appear also when less known rikishi are featured. Slow time now on forum with Olympics, Augustism etc. Everyone is equal in Featured rikishi rotation! Rank means nothing so in the future too featured rikishi of the week can be any rikishi! Even retired one or jonokuchi. There is certain formula that comes almost automatically when posting an informative message on any rikishi. It involves the general career review, technique, proportions, history, pictures and records. Rest consists of personal opinions of members, descriptions/reports from some meet-ups/articles/comments one has heard in some media/live concerning the rikishi in question. And of course simple discussion over the rikishi. If activity level of the thread would be the main factor, the best prospects for featured rikishi are probably the ones who are not TOO known but not too unknown either. Then again one of the main goals of this Featured rikishi-rotation is to shed light also on less known rikishi. Rikishi can also be well-known as such but be the kind that noone ever really talks about. Honourable Members of Sumoforum, Hopefully you find your stay pleasant also when the featured rikishi doesn't ring bells or leaves you staring at the screen with a blank face of "H

I couldn't find a way to do this. Exil is able to figure this out when he comes back onto forum after summer vacation/work. Sorry for not being able to give an answer at this point B-) I'll look again later though.

New posts in 2004: January: 2436 February: 1337 March: 3344 April: 1799 May: 3697 (around 120 posts per day in average) June: 1261 July: 1759 ( so far) In 2003: January: 845 February: 582 March: 727 April: 689 May: 1151 June: 606 July: 1407 August: 532 September: 1886 October: 1451 November: 1900 December: 1051 In 2003 there were 248603 topic views which is about 681 per day In 2004 there has been 367024 so far which is about 1765 topic views per day. In 2002 the figure was 74262.

More statistics. Search engines bring visitors to our forum. Lets see what kind of searches have brough them here in July! Some comments of mine in parenthesis. 89 sumo forum 66 yokozuna (usually in top5) 52 sumoforum 42 asashoryu (clearly the most popular active rikishi search) 27 konishiki (still very known, lot of hits via KOnishiki searches) 26 musashimaru 25 kate winslet (She is most popular lady bringing people to sumoforum..) 10 sumo glossary 10 takamisakari 10 titanic 9 chiyotaikai 9 sumo.mn 8 manny yarborough (gigantic amateur sumo icon is also always high) 8 mongolians 8 pepsi 7 kokkai 7 sumo terms 6 ffffffffffffffffffffffffffffff 6 kate winslet in titanic 6 sumo asashoryu 6 sumo games 5 bad referee frisk 5 chiyonofuji 5 fat pool 5 kotooshu 4 www.sumo.mn 4 yokozuna asashoryu 4 yokozuna musashimaru 4 aggelos haristeas 4 asahoryu 4 asashoryu biography 4 banzuke last news 4 changing diapers (this one is present in all months' stats..even in top10) 4 commentators 4 fkit 4 hakuho 4 hokutoriki picture 4 ichimon 4 keshomawashi 4 kotooshu sumo forum 4 mawashi color 4 mongolian sumo 4 pretty girls 4 princess cake 4 sumo live feed 4 sumo olympics 4 sumo wedding 4 sumogame 3 kesho 3 konishiki pictures 3 kotooshu picture 3 kozumo 3 mms://live.sumo.or.jp/sumolive/ 3 mongolian wrestling 3 praying emoticons 3 summer trip helsinki 3 sumo amateur 3 sumo banzuke 2004 3 sumo forums 3 sumo information 3 sumo picture 3 sumou 3 tongan 3 wajima sumou 3 yokozuna akebono 3 yokozuna taiho nationality 3 kaio 3 fundoshi oyaji 3 championships osaka 2004 3 %22konishiki%22 3 2004 sumo 3 asashoryu 2004 3 girls laughing 3 futabayama 3 chiyonofuji1.jpg 2 kyokushuzan 2 language hungarian invision 2 links to this forum 2 live käännös 2 live tv stream 2 mongolian couple 2 otokonoyama sake 2 pavel bojar sumo 2 2004 haru basho asashoryu error 2 oceania sumo 2 olympics amateur status 2 pics of fat people in mawashi (well...good place to be to see these pics) 2 no smoke no haze 2 march grand sumo tournament asashoryu mistake 2 manfred höberl car accident 2 asashoryu kyokushuzan 2 morning blue dragon 2 musa 2 nagoya basho 2004 banzuke rankings 2 natsu basho 2 amazumo 2 anders frisk website 2 asashoryu hakuho 2 asashoryu history background 2 %22avatar%22%2bkitten 2 %22yokozuna%22%2bjapan 2 2004 email board associations of japan 2 kotooshu photos 2 kokkai sumo 2 ko_ja 2 asashoryu wallpaper 2 asashoryu-sumo 2 asasumo online discussions 2 banzuke 2 black and white 2 broken hips germany 2 buddha belly (Kagamisato had!!) 2 chiyonofuji1 2 conehead skull 2 dream intepretation lose 2 emoticons pirate invision 2 encyclopaedia sekitori 2 endicott davies morgan 2 endicott davies morgan judo 2 endicott-davies morgan judo 2 ennustus 2 ergo estonia 2 ergo nugis 2 euro tv live portugal stream live 2 eyal shifroni 2 eyepatch (found Miyabiyama!) 2 f- 2 f.c verder bremen 2 fat guys 2 fishing smilies emoticons 2 frisk comments 2004 holland portugal 2 frisk comments holland portugal 2 futabayama biography 2 futabayama missing finger 2 galina kalcheva 2 girl on towel (Perhaps a little disappointing site for this guy to end up here?) 2 glossary sekitori 2 great asashoryu 2 hagiwara kotooshu 2 hakuba 2 hakuho real name 2 haristeas aggelos scorer 2 having a conehead 2 hokutoriki 2 hopeahääpäivä lyrics 2 hot springs:.jpg 2 how to become a sumo 2 http://www.sumo.mn 2 icf color download 2 icf results 2 in living color quotes 2 intai 2 invision power board 2 ipb 2.0 skins 2 is taiwan a good country to live in (Hello Jesinofuji (Shaking head...) ) 2 it is a number 666 lyrics 2 jacques chirac trophy sumo 2 japan football 2 jmacan sumo toki 2 kashiwa natsu matsuri 2 kate titanic 2 kate winslet on titanic 2 kate winslet titanic In June some chosen ones... 16 flying pig (flying pig has been around on many other months too. I know the reason (Applauding...) ) 4 becoming a sumo 4 normal blood oxygen levels 4 narcisistic personality disorder And the classic: 2 how to become a sumo :-)

Pick from the listed 40.....

Ok..I guess it is best for all, including you, to ban you before you do more damage. Ryan has a good point. Don't understand why you do this even in your present situation (Shaking head...) (Applauding...)

No way of knowing if there is some flaw in the stats. June was indeed slow and felt even more so due to very active May. Don't know why July is so low but it should get up to 2000+ at least by the end of the month. Yoav has been on vacation at least :-P

Summer it is but more votes wanted. 43 votes were given at the first featured rikishi poll so current 12 is not satisfying.... Featured rikishi will be chosen on Wednesday early evening CET. Even if your wanted rikishi would be doomed to only get your vote, you should vote anyway so one can see a more thorough result reflecting the preferences of members.

Rules are not applied in the same way for all members. This is not a court of justice where everyone is equal and nobody above the law. It takes helluva lot from Adachinoryu or Asashosakari (since he took himself as example) to get banned here as they both contribute immensely in a very positive way. I'd rather travel to Tel Aviv and strangle Kintamayama back to his senses if he would lose it and commit a forum rampage than ban him and I would rather give up the forum than banning Kotoseiya etc. If that is injustice to some, so be it. On the other hand most of the members here are very safe from ban. I am sure Kotoseiya thinks I am way too lenient and tolerate too much. Can't really help it though. Don't like banning, impeding even heated discussions, warnings or restriction of allowed topics. Only severely hopeless cases (my subjective view but that is the way it has to go as long as I am the Rijicho) and clearly detrimental members will be erased. Warnings serve a purpose only when the target is valuable to the forum or have just gone too far in an argument or just breaks the rules flagrantly in a spur of a moment without much prior worrysome acts. The whole point of this forum is to give as optimal conditions to sumo discussion and that point is always prioritized when some problems arise in some member's case. In Ryunokaze's case there was no dilemma. Kotoseiya is my original sumo mentor of a kind. Real goldmine to a wet behind ears Kaikitsune (then Purukumi..) and it was awesome to have a Finn to talk about sumo. I learned a great deal from him. He had already then made the sumo glossary in Finnish and later on we translated it together into English. This sumoforum was born in our ICQ chats and although similar forum would probably exist even without our idea, it still was our idea and he made it happen. He has always been very helpful and is simply a great guy. Banning him from this sumoforum doesn't belong to my concept-dimension. I just hope he will come back when he gets his life sorted out one way or the other. I don't believe that there are any members (not you either Adachi) who would ban him if you would be in my shoes. Or maybe there are but I am not that refined human being then. Just let him be and get off his case. It serves no purpose. I disagree with him that this forum has worse quality now than it had. It has grown a lot and we have numerous new/newish members who contribute a lot of great stuff here. Of course there are these so called "low quality" posts but the majority is definitely good stuff. Maybe I see what I want to see but this is my impression. Some members have more aggressive ways to challenge another member or refute his/her comments, some members are snappier than others, some members take things more personally than others. These are all things that just exist. By regulating the discussion so that everyone would be happy would suffocate the diversity and some colour too. Again, my opinion but like Gernobono said, this is "my party" after all and even though my sincere intention to be a hippie party host that slouches with a happy grin on his face announcing peace and "make yourself at home"-mantra to all, I do retain the right to make the final rulings by myself and base them on my own judgement. Any critics is always welcome. Forum administration is not my bread and butter at all and still learning so feedback is always appreciated in privately or publicly.

Banned indeed. No choice here. "Gigantic tweed amongst growing platform"-metaphor here explains the reason. If someone opposes this banning decision or thinks that it is too harsh, then open a thread in Public Feedback and we'll discuss the matter more...

Politics here is to eradicate people like you. Hardly ever seen anyone with as repulsive attitude as you have.

Would be good if you would explain your standpoint a bit. Now it is left up to guesswork that what is it that could be inapt in using nicknames for the rikishi. I can't think of any reason other than maintaining a very respectable distant relationship with this honourable thing called sumo and its players the rikishi so that addressing them would have to be very official and almost sacred solemnity should prevail when discussing them. I doubt that is your reason for this suggestion but like I said, hard to know why you say that if you don't explain at all. As Rijicho I definitely won't give any demands or strong suggestions on how to talk about rikishi, nicknames or not, self-made nicknames or real nicknames.

Sorry to hear that :-| The glitch in forum speed was temporary for the rest of members so there must be some mysterious problem at your end. You have slow connection only to sumoforum and otherwise normal connection to the net? Oh well, I hope it will improve soon one way or the other...

Exil's work. He probably sets that up in case he is not on a vacation or something.

Forum isn't in jeopardy. No worries about that. Cost contribution by members will be perfectly appreciated but not a decisive factor. Kotoseiya didn't want help in financial side managing the forum and I am sure that was the only reason he has been paying the annual fees fully himself. Sad to see you go like this and shake sumo off so completely in your evident quest to get rid of this irritating nuisance. If you still check your email at all, you could reply to some questions of mine considering the very details of everything related to this domain and connections there. I don't have full details yet. Will send you mail this weekend.

We all know that you have deep resentment in your soul towards Asashosakari and probably have dangerously high blood pressure (do you suffer from high blood pressure?) when reading his posts or letting your angry "This is the way I am! Frank and straight-forward man!"-attitude flow freely on this forum. There is no need to stop people posting. Discouraging people from posting frivolous information to old threads is very different from stopping people posting. If you don't understand the difference, so be it. There is a thing called common sense that should be enough to evaluate whether a new post to old thread serves any purpose. It is also info if some stranger calls you on a street to walk his way and says "I bought a new shirt today. It is in my closet back home" but it doesn't serve a purpose to you. No it isn't. The point of a chatroom may be such but on forum the law of jungle only makes a damn mess at the end. If you encourage 5 persons who all like to post one sentence messages all the time, soon the forum is full of complete nonsense with very little value in the contents of the posts. Also who would like to read countless of "Yes I agree" or "No I disagree" posts to many different threads? Or "Is that so!?" or "How interesting!". With posts like that it would be easy to have a very very active forum indeed if amount of posts by as many people as possible would be the measure. There are no excessive quality demands here and nobody's posts are automatically frownded upon on the basis of the length or information content but repetitive chatting here without generally interesting content has to be controlled so as not to let this forum join the paths of so many other forums where many old-timers and formerly very active members simply stop posting and get alienated from the forum because of dozens of empty messages posted by newcomers and people whose contribution to the discussion's contents is almost always minimal. Killing a forum is amazingly easy. Chatters are the last ones to die so the equation is easy to see even without much experience of understanding of forum dynamics. Nobody can say that the original Rijicho would have been very strict with rules and gave pretty free hands to everybody. Only intervened with polite suggestions to refrain from something when needed. I aim to be similar Rijicho and not put much strain on this forum. But I do follow my own vision of what NOT wanting to see on this forum ie. change of focus to massive amount of posts in chatting style at the expense of more informative threads. You mean "Ignore the guidelines, take a beer, take the load off, screw the tight-ass idiots who critizise anything, sit back and go your own way because this is a webforum!"? I suggest you try to learn some aspects of critizism from the member you so heartily admire and whose posts you so adore. Amen. Freedom of speech is a good thing. That "fuuck sake" really emphasizes your point so strongly that I am forced to re-evaluate my opposing stance towards your opinions. In spoken language such expressions are quickly put aside and I doubt any of us is very sensitive to this oh so common habit but here in written forum those remain visible and certainly are unnecessary. But then again this ain't no Sunday school right so what am I complaining about?

Mostly so yes and this is not big problem here. The option of ignoring is valid in every case but this suggestive rule of not continuing old threads is there to make it more pleasant for readers of this forum. Just one little form of moderating I suppose. Some members occasionally revive old threads with completely empty one-liners or even off-topic side paths. Those are the ones I ask to refrain from. Self control is the way that is most ideal for this thing to work. Next example of "forced moderation" is bad now because I realized the thing you refer to... I noticed that after I had locked the topic. Not very good call and bound to bring this discussion up here as you now did. It was just so blinding example of completely empty follow-up that I only saw that. Won't reopen but if someone wants to discuss the weight+height combo, a new thread is very welcomed for that with approriate subject line. Well this topic is such that it never dies really if new members come aboard and wish to continue the discussion (with voting too). Also it is in off-topic where rules are looser in this sense anyway as the whole purpose of the off-topic forum is to be off-topic and reviving old off-topic threads is hardly a problem there as it would be in sumo discussions. Hope dies last. New members are watched more carefully since they are unknown cards. Attitude changes according to member's behaviour and when more data available of member's habits and common sense. I think you know very well what I mean here. Manekineko's contribution to off-topic thread revival is very different matter compared to amgaa99's digging up Kotooshu thread and posting an empty message there in Honbasho talk especially since amgaa99 is a new member and has some tendencies to jump in head first.