Well, I've stumbled on few more pictures you might find interesting, showing rikishi in the way most of us isn't used to seeing them. All pictures are from Sumo magazine, kindly scanned and sent to me by Hahanoyama-zeki. On with the show!
This one is for Onnagumo-zeki, and any other Forum members who have an especially soft spot for K'waka. The picture was taken during winter 1999/2000 Okinawa jungyo. That's K'waka's son in his lap, his wife on his right. Careful observes may notice Hayateumi on the top right, dozing beside his akeni (luggage).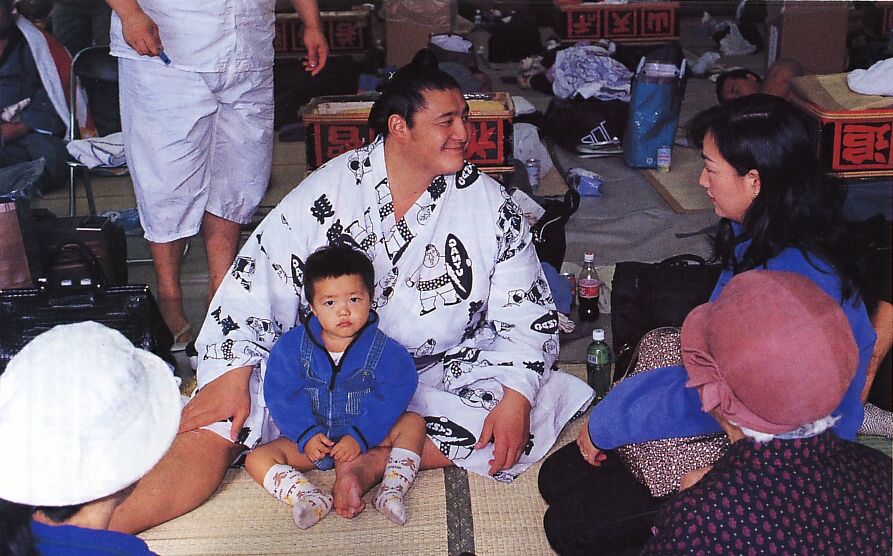 I hope you recognise this dashing young fellow. Yes, Asashoryu, in Mongolian-sumo dress I believe.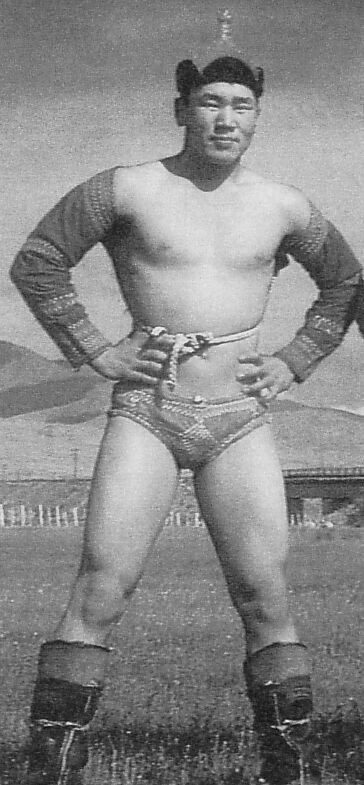 And couple Mongolians more. This picture was taken in 1992. I have no idea who the one on the right is, but the other two are Kyokutenho and Kyokushuzan, as shindeshi (newly entered pro sumo).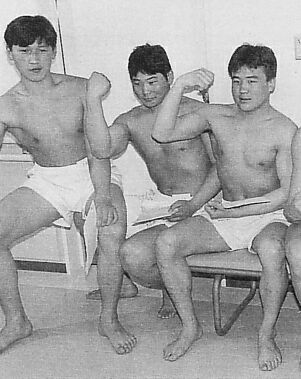 More shindeshi! Can you recognise these three valiant Makushita-tsukedashi (ex university yokozuna enter sumo at higher rank than usual)?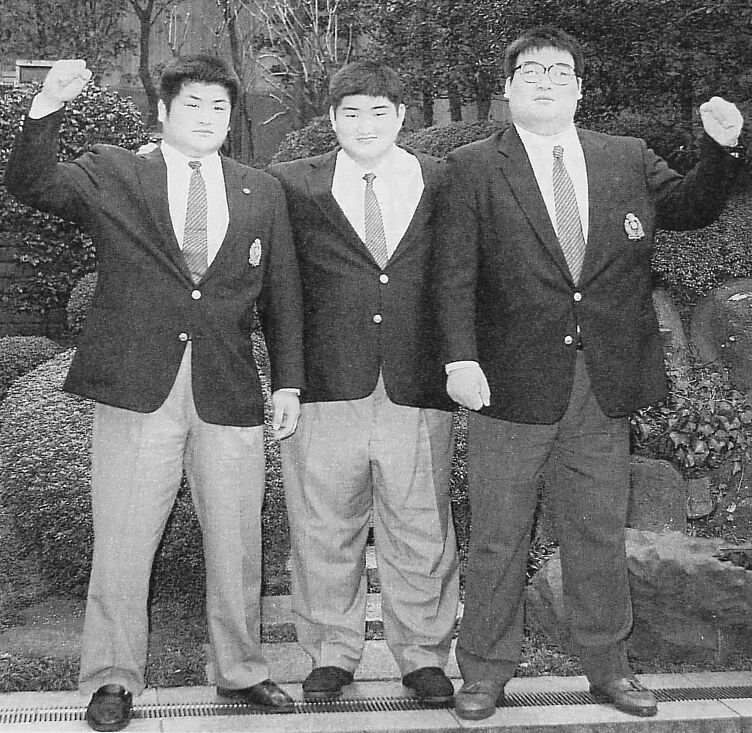 Did you know Hamanoshima loves fishing? Here he is, with a fine catch, and his hair down... looking incredibly handsome, if I might add...
(Happy...)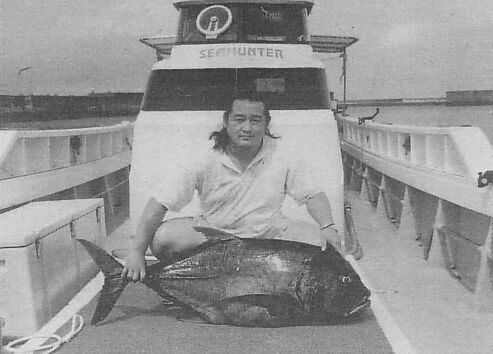 And in the end, Akinoshima, *smiling*! I apologise for exposing you tothis repulsive spectacle...
(Sarcasm...)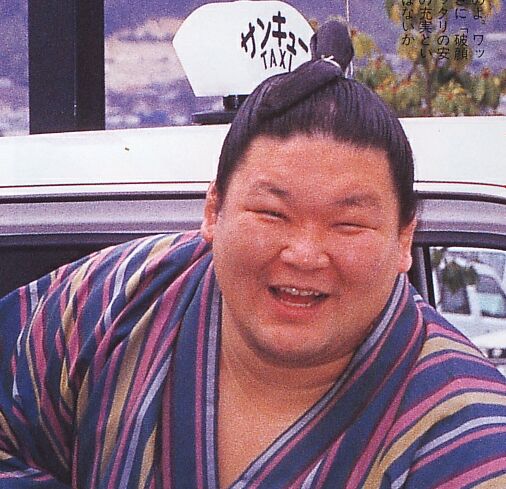 I might grace this thread with more pictures unless begged to stop. Be warned! :D