Kotoshogiku has started his own blog in january
.
Kotoshogiku's blog
We can see him mostly eating
but there are a lot of more informations and some nice pic.
He starts his blog with a photography he calls God's hand, some clouds, which should bring him and us power and strength for the year.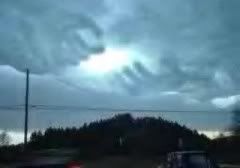 Followed by some pics from Sadogatake beya, one view among them, we don't have a chance to take, the dohyo and behind it the place the Oyakata and visitors are usually sitting.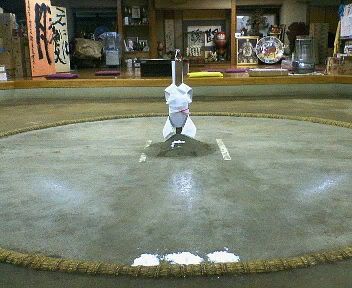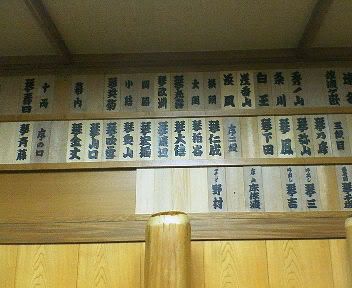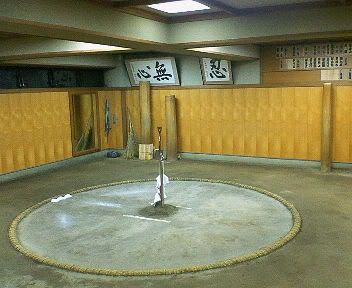 We then have Shoki in his beginnings and with the usual flag in his hand
and of course Shoki today.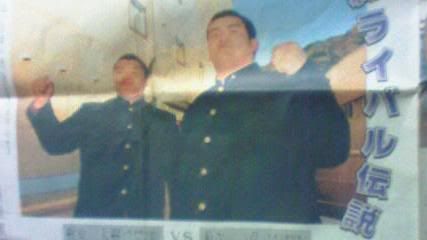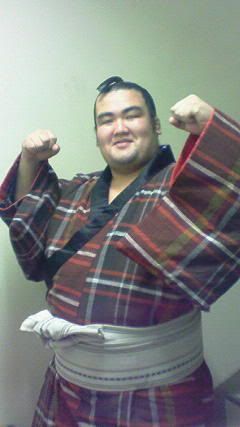 Don't miss all the pics of Kotoshogiku eating all sorts of cake.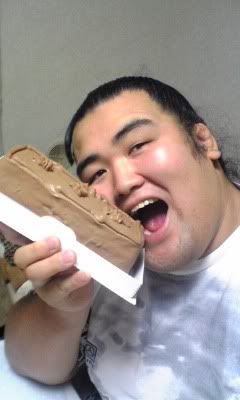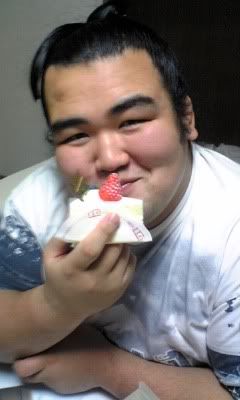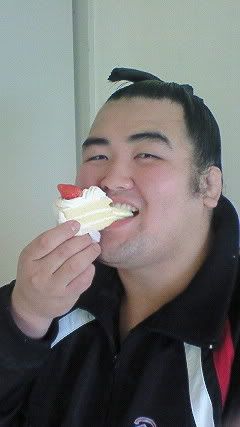 Shoki with his tsukebito Kotoyamaguchi and Kotomisen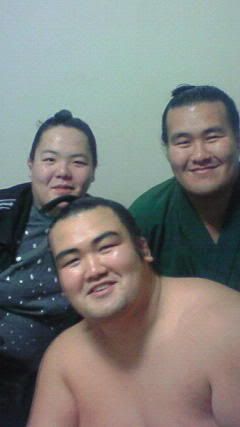 On the senshurakuparty, which I missed again in favour of Kakuryu ...
He received the kite from a sponsor when he made it to Juryo and some other pieces from Shoki's collection
No comment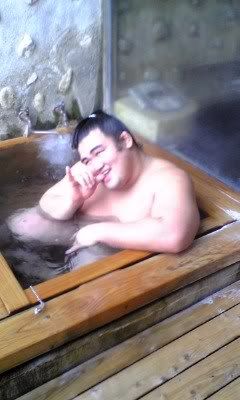 backstage Tochiazuma's danpatsushiki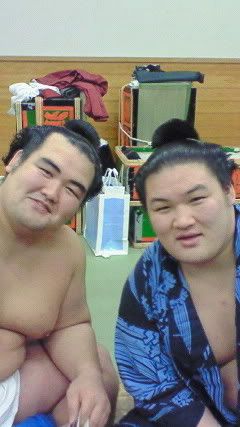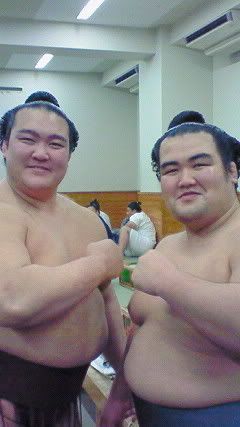 Shoki went to a soccer game together with Kotomisen, Japan against Thailand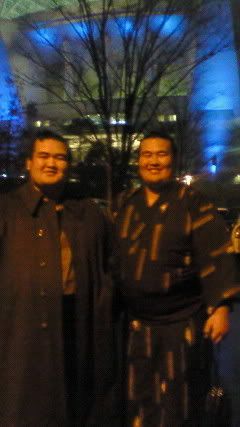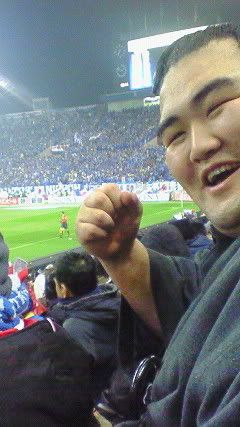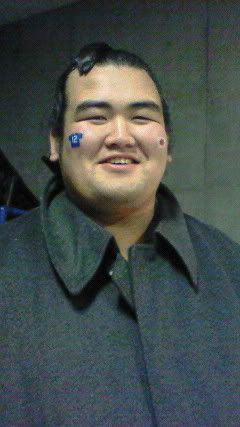 and the last for today
eating chanko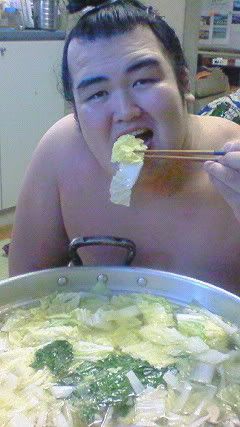 taking a nap
going to the physical checkup, getting a feared injection, height 1,79, weight 158 kg, which means he gained 8 kg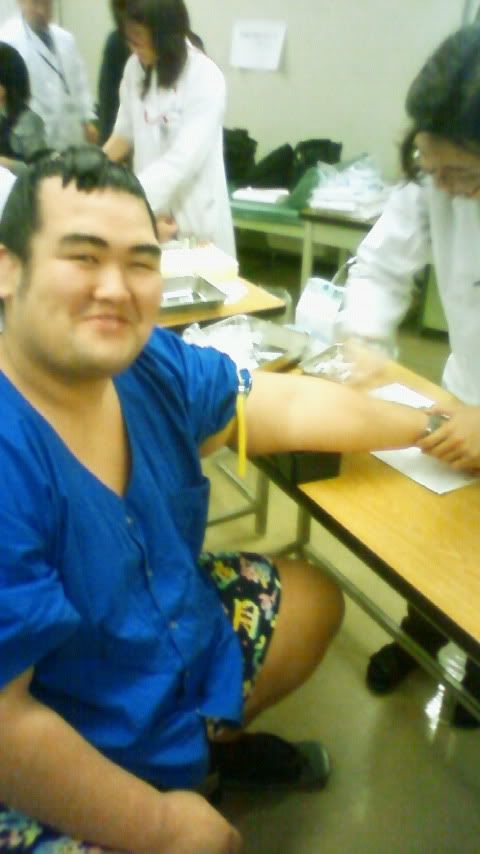 and like a ballerina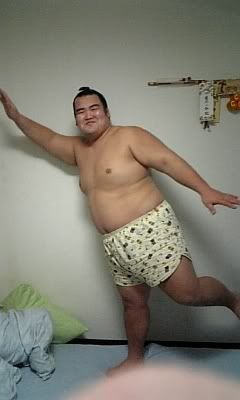 Speaking about his weight, Kotoshogiku is concerned about the increasing anorexia and gives us words of wisdom for the weekend
It's not the appearance, it's the insight of a person what matters ...